Topstep Forex is a unique platform that allows individuals to trade foreign exchange markets without risking their capital. It offers a competitive platform for traders to prove their skills and earn a funded trading account. This review will delve into the various aspects of Topstep Forex, assessing its features, benefits, and potential drawbacks to provide readers with a comprehensive understanding of the platform.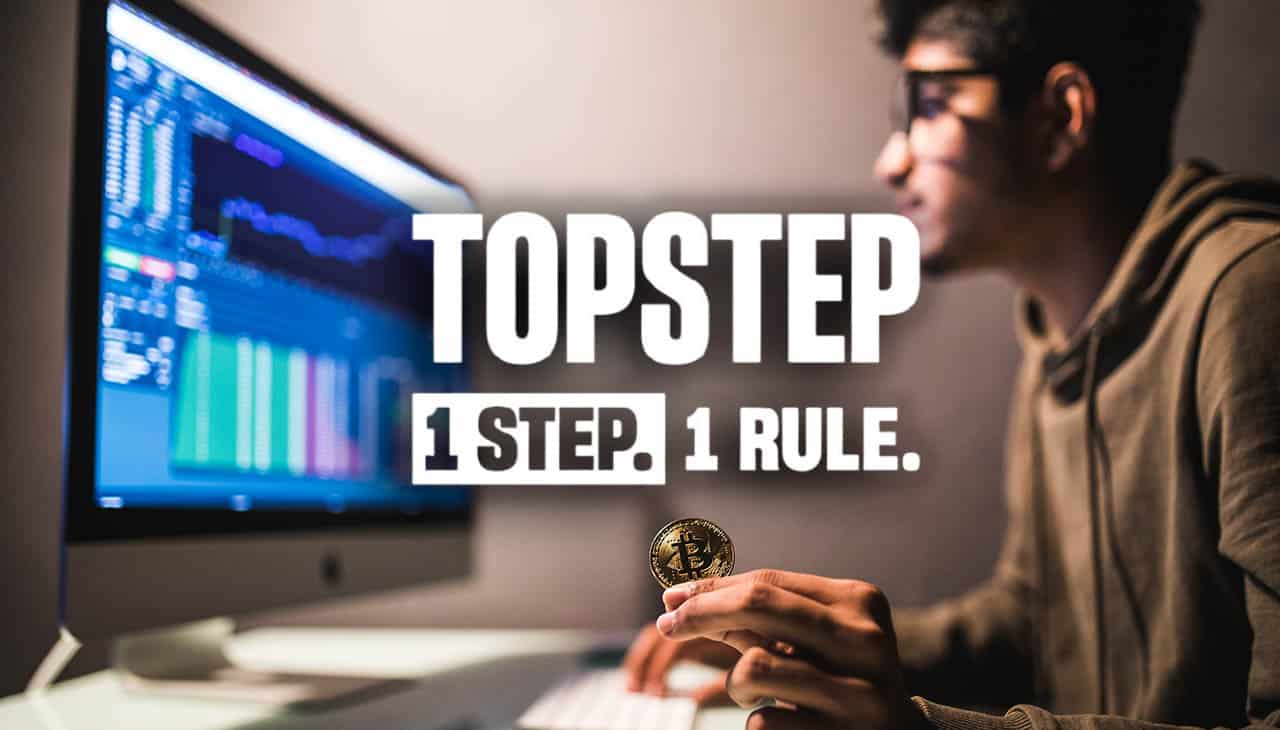 Features
When it comes to the features offered by Topstep Forex, several key aspects make it stand out. Here are some of the notable features provided by Topstep Forex:
Trading Evaluation Program: Topstep Forex offers a comprehensive evaluation program that allows traders to prove their skills and potentially earn a funded trading account. The program provides a simulated trading environment where traders can showcase their strategies and risk management skills.
Funding Options: Once traders successfully pass the evaluation program, they have the opportunity to receive funding from Topstep Forex. The company offers various funding options based on different account sizes, allowing traders to access capital to trade the markets.
Risk Management: Topstep Forex emphasizes the importance of proper risk management. They provide guidelines and rules to help traders manage their risk effectively, ensuring the preservation of capital and long-term success in trading.
Educational Resources: Topstep Forex understands the significance of continual learning in the trading industry. As a result, they offer a range of educational resources, including webinars, trading guides, articles, and videos. These resources are designed to enhance traders' knowledge and skills, regardless of their experience level.
Performance Analytics: Topstep Forex provides performance analytics tools to traders, allowing them to track and analyze their trading performance. These tools enable traders to identify strengths, weaknesses, and areas for improvement, ultimately helping them refine their strategies and achieve greater success.
Community and Support: Topstep Forex fosters a supportive community of traders who can connect, share insights, and learn from each other. Traders also have access to dedicated support from the Topstep Forex team, ensuring that they receive assistance when needed.
Flexible Trading: Topstep Forex offers flexibility in terms of trading styles and strategies. Traders have the freedom to trade various financial instruments, including forex, commodities, and indices, using their preferred trading methods.
It's important to note that the features mentioned above are based on the information available at the time of writing this outline. For the most up-to-date and detailed information about Topstep Forex's features, it is recommended to visit their official website or reach out to their customer support.
Trading Evaluation Program
The Trading Evaluation Program is one of the defining features of Topstep Forex. This program is designed to assess a trader's ability to successfully navigate the forex market, employing their unique strategies while adhering to the platform's risk management rules. The evaluation process is carried out in a simulated trading environment, which replicates real market conditions without exposing the trader to any financial risk.
During this period, traders have the opportunity to demonstrate their proficiency in managing trades, making informed decisions based on market analysis, and adhering to the platform's risk management guidelines. Success in the Trading Evaluation Program can lead to earning a funded trading account, granting traders the ability to trade forex using Topstep Forex's capital. This unique approach allows traders to potentially profit from forex trading without the risk of losing their funds.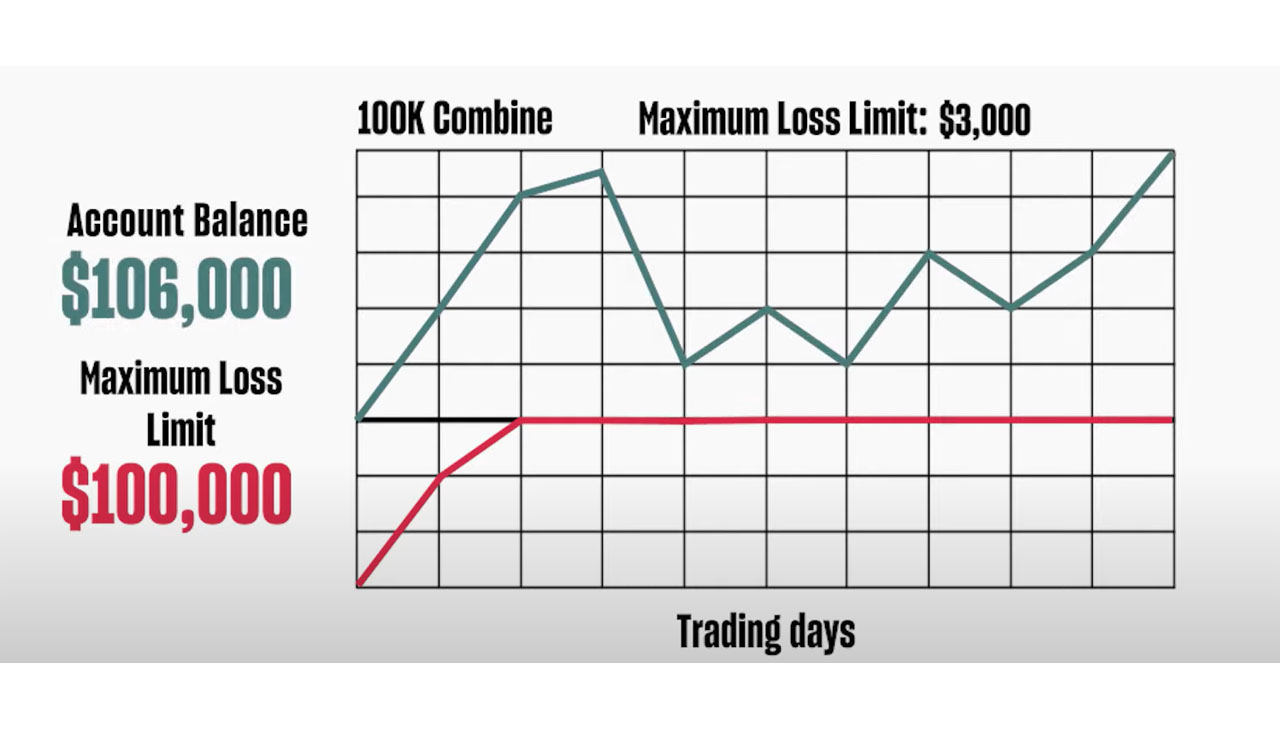 Funding Options
Upon successful completion of the Trading Evaluation Program, traders have the opportunity to choose from a variety of funding options. Topstep Forex provides funding for trading accounts ranging from $25,000 to $150,000, offering a tiered structure that allows traders to select the account size that best fits their trading strategies and financial objectives. Traders are then allowed to keep the majority of the profits earned from trades executed using the funded account. This funding model presents an unparalleled opportunity for skilled traders to harness the potential of the forex market without risking their capital.
Educational Resources
Topstep Forex provides its users with a wealth of educational resources designed to help them succeed in the forex market. These resources cater to traders of all experience levels, from beginners who are just starting their journey in the forex market, to seasoned traders seeking to refine their strategies and trading skills. Besides a library of informative articles and trading guides, Topstep Forex offers regularly updated webinars that cover various trading topics. These range from fundamental market principles to advanced trading strategies, further complemented by in-depth video tutorials. Traders also have access to performance analytics tools that can help them analyze their trading performance, identify their strengths and weaknesses, and guide their ongoing educational needs. By providing these educational resources, Topstep Forex demonstrates its commitment to supporting the ongoing learning and development of its trading community.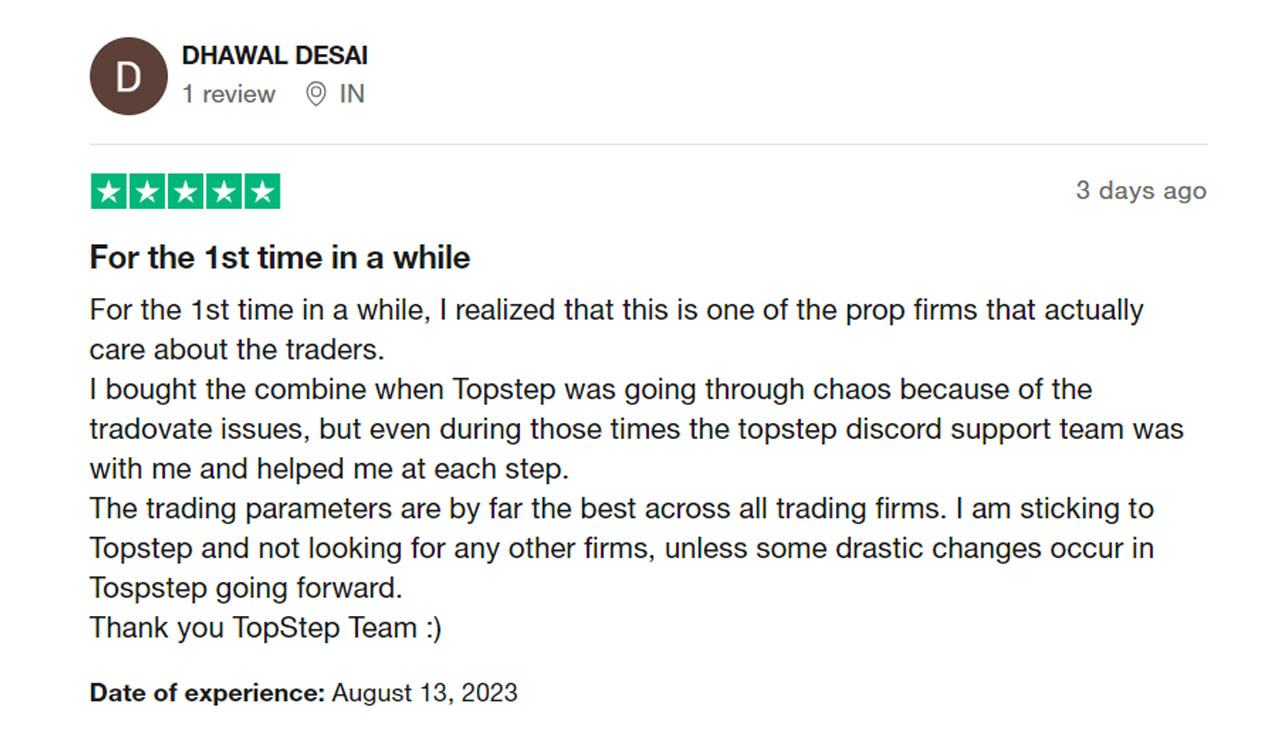 Customer Reviews and Testimonials
Customer reviews and testimonials provide valuable insights into the user experience offered by Topstep Forex. These reviews often highlight the positive aspects of the platform, such as its comprehensive educational resources, supportive trading community, and unique funding options. Here are a few testimonials from traders who have benefited from using the platform:
"Topstep Forex has been instrumental in my journey as a trader. The trading evaluation program helped me sharpen my strategies and risk management skills. I'm now trading with a funded account and I couldn't be happier." – John S.

"I have learned so much from the educational resources provided by Topstep Forex. The webinars and trading guides are extremely informative, and the community has been very supportive." – Lisa M.

"The funding options offered by Topstep Forex are excellent. I was able to choose an account size that fits my trading style, and the fact that I can keep most of the profits is truly amazing." – Mark P.
These testimonials reflect the positive experiences of many traders using Topstep Forex. However, potential users should conduct their research and consider their trading needs when deciding whether to use the platform.
Review
Ease of Use: 8

Reliability: 9

Security: 8

Fees & Charges: 6

Customer Service: 8

Asset Class Coverage: 5