Regarded as the first-ever social automated trading platform that contains a high-profile inbuilt AI system, TechBerry does both collection and analysis of online data from over 100,000 trading accounts. TechBerry is also the only social trading analytical platform that allows its members to earn complementary income close to 12% every month.
techberry.online
The analytical platform for social trading
Having existed for seven years in the market, the company has turned around social trading in a revolution-like manner. The system has a deep learning algorithm attached to it that is designed to analyze and pick trading opportunities that are regarded as the best in the Forex market.
These trading opportunities are presented by the system as automated solutions that are easy to use by any member. The algorithm attached to the TechBerry system is able to collect and analyze information and records from the 100,000 plus accounts owned by the Forex traders. The AI of the system then samples and selects only the best trades. What's more, gaining membership into the platform is a straightforward process that prompts a user to subscribe and enjoy an annual income from the data collected and analyzed by the AI.
TechBerry for individuals
Every individual is at liberty of becoming a member of TechBerry and enjoying the monthly profits that come as a result of the automated trading system's generation. What's more, it only takes a few clicks to purchase the annual subscription. Experience is not a requirement for any individual to trade with the system, since it is completely automated. TechBerry is also unique in that it protects its clients against any losses incurred while trading, a privilege that is only enjoyed by members of this platform. You will not find such an offer on any other platform. Though the strategy is quite complex, it is also completely automated and thus requires no input from a member.
TechBerry for pro traders
Seasoned experts in the Forex market can earn more income if they provide their trading activity from MT4 or MT5. The TechBerry platform is advantageous to pros as they are neither required to deposit anything on the platform nor undergo a test period. All that is required of them is to download the expert adviser software by TechBerry, which is then installed to the trader's MT4 or MT5 platforms. The software then uploads the individual's trading activity.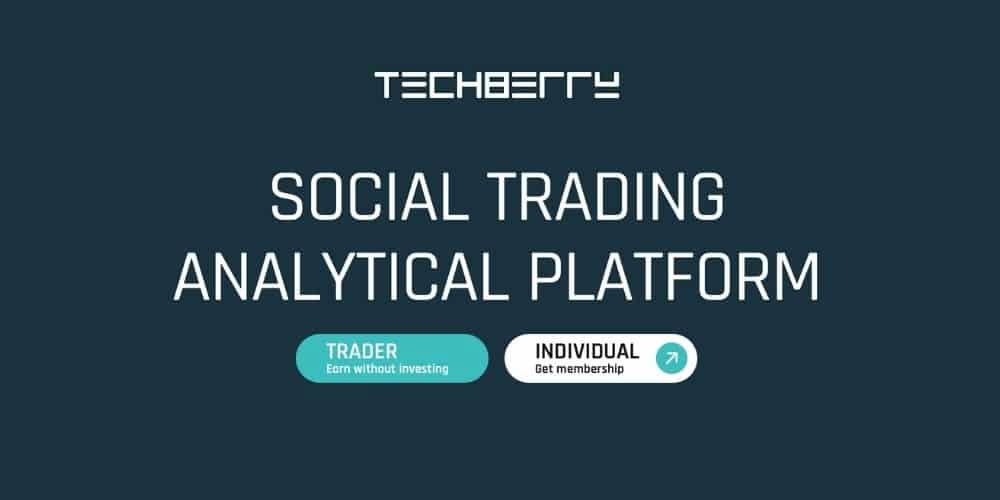 Reliability
Statistics depict TechBerry as one of the most trusted and innovation-filled platforms in the industry. The over 50 partnerships TechBerry has made with trusted brokers from around the world are evidence of this fact. These brokers are regulated by FSA, FSC, BaFIN, CySEC, FCA, CFTC, FINRA, and among other reputable authorities.
The metaverse of trades
TechBerry enables the split-second navigation of a multitude of financial data from the multiple accounts it utilizes, all in a straightforward and accessible manner. The system has AI that saves the trader from the tedious work that would be involved in manually analyzing and evaluating more than 100,000 trading accounts.
Independent analytical services audited TechBerry's results
Trading reports from this platform are listed on TechBerry's official website, as well as on other reputable audit websites like MyFxBook, FXBlue, and FXAudit.
TechBerry's AI
The strategies and algorithms TechBerry employs are not dependent on human factor for the analysis of trades. This social trading analytical platform searches for the timing sessions and time frames with its AI-enabled strategies. This can be considered a win for the platform as emotional trading has caused the downfall of many traders.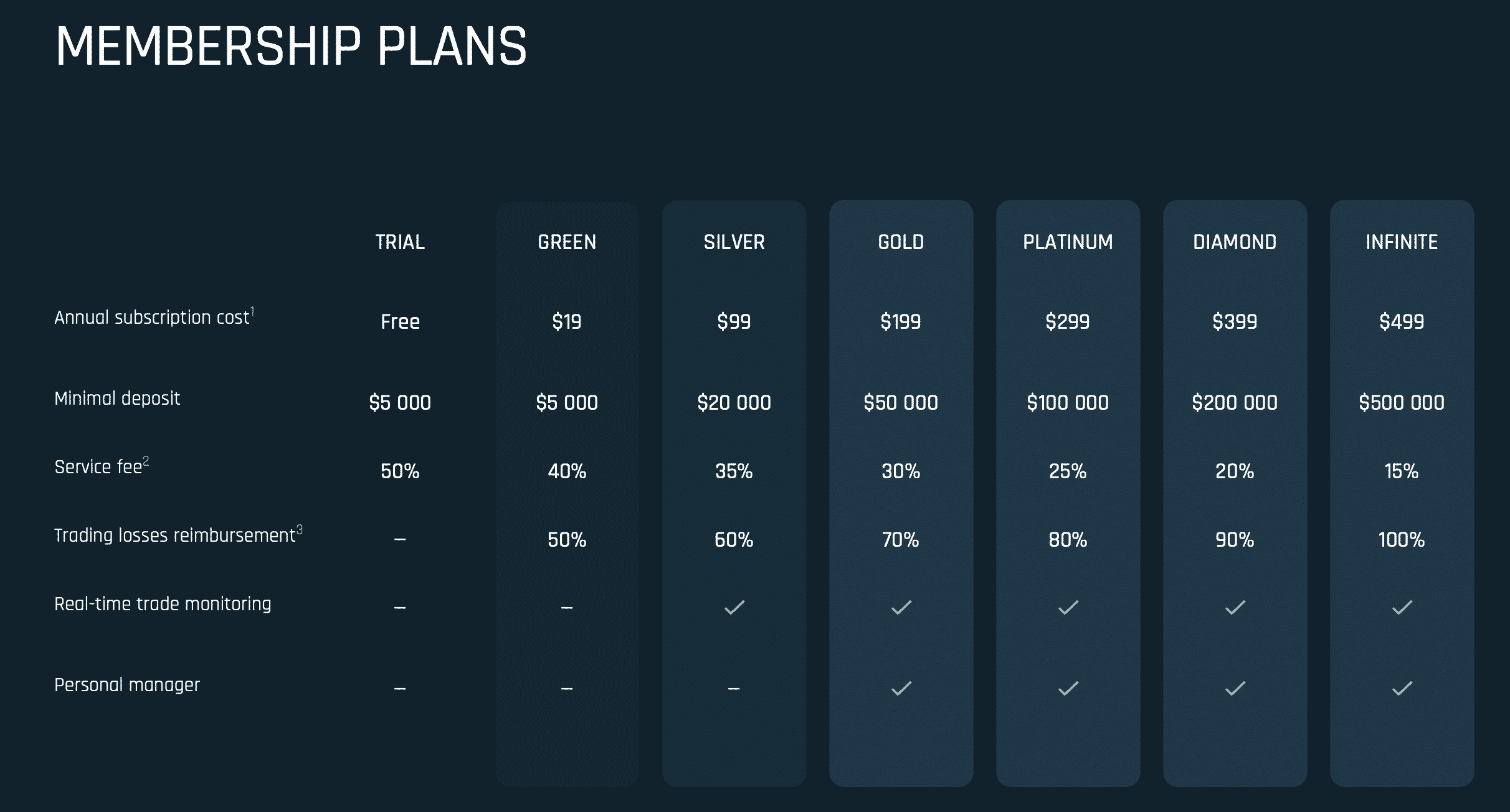 TechBerry membership
Aside from the six paid plans offered to the members by TechBerry, there is also a free trial for those who want to test the platform's service first. This helps the individual choose their best fit depending on their loss compensation policy, deposits, performance records access, profit share, etc.
Points to note
The subscription fee for members ranges from 19$ to 499$ annually. As aforementioned, there is also a free trial.
The service fee can only be deducted from the profits.
Members enjoy protection from any trading losses they incur, with up to 100% reimbursement benefits.
For subscribers to the Gold package and any other higher tier, each member gets assigned a personal manager.
TechBerry is the leading social automated trading platform that offers its members and traders such levels of guaranteed gains. With these outstanding features, TechBerry is the future of social automated trading.
techberry.online