Forex4you is a forex broker that has been providing online trading services to retail customers since 2007. With a commitment to transparency, innovation, and user-friendly trading platforms, the company has garnered a significant client base across the globe. This review will delve into the various aspects of Forex4you such as the trading instruments available, the types of accounts offered, the platform's usability, and the overall reliability, enabling potential users to make an informed decision.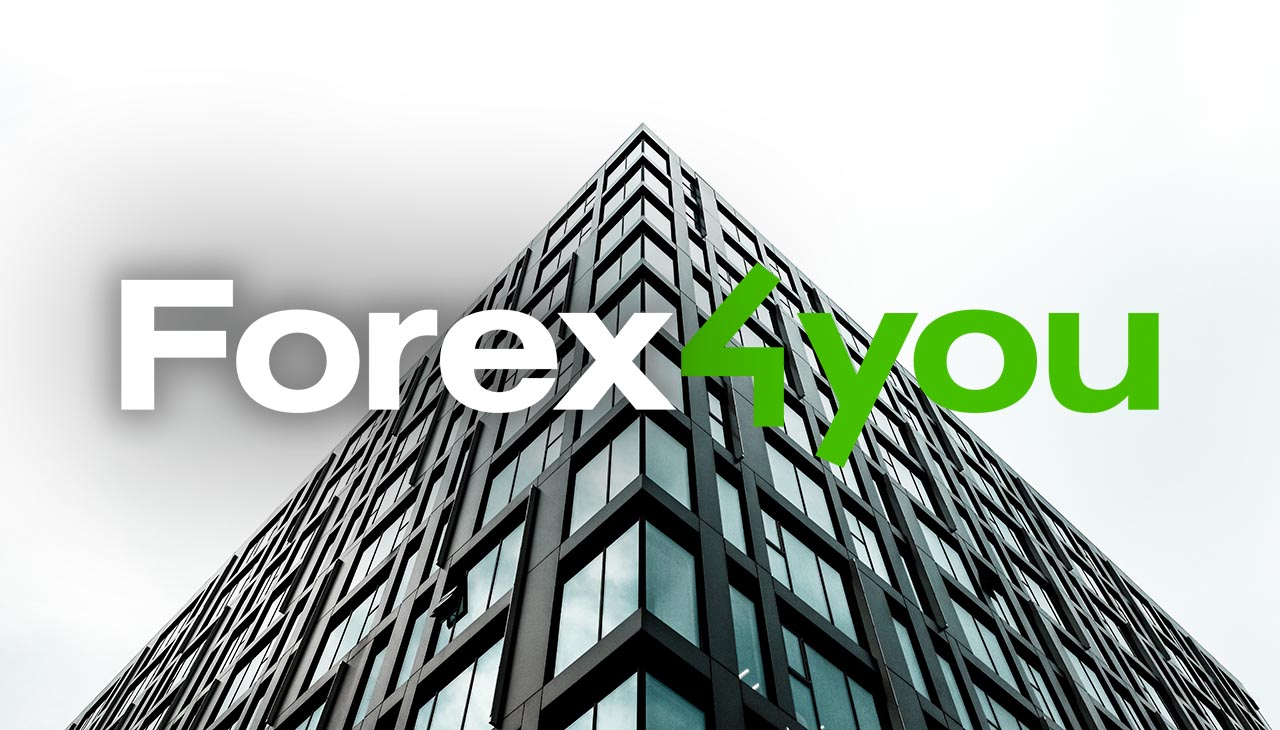 Features
When it comes to the features of Forex4you, this brokerage offers a range of services and tools that cater to the needs of both novice and experienced traders. Here are some key features:
Multiple Trading Platforms: Forex4you provides various trading platforms, including MetaTrader 4 (MT4) and MetaTrader 5 (MT5). These platforms are widely recognized for their user-friendly interfaces, advanced charting capabilities, and customizable features.

Account Types: Forex4you offers different types of trading accounts to suit individual preferences and trading strategies. These include Cent Accounts, Classic Accounts, Pro STP Accounts, and Crypto Accounts. Each account type has unique features and varying minimum deposit requirements.

Wide Range of Trading Instruments: Traders can access a diverse range of financial instruments through Forex4you, including major and minor currency pairs, cryptocurrencies, indices, commodities, and stocks. This allows traders to diversify their portfolios and take advantage of various market opportunities.

Competitive Trading Conditions: Forex4you offers competitive spreads, low commissions, and transparent pricing. Traders can choose from fixed or floating spreads depending on their trading preferences. The brokerage also provides leverage options, allowing traders to amplify their positions and potentially increase their profits.

Educational Resources: Forex4you prioritizes trader education and provides a range of educational resources. These include webinars, tutorials, e-books, and market analysis tools. These resources can help traders enhance their knowledge, develop trading strategies, and stay updated with market trends.

Copy Trading: Forex4you offers a Copy Trading service, known as Share4you. This feature allows inexperienced traders to automatically replicate the trades of successful traders in real-time. It provides an opportunity for beginners to learn from experienced traders and potentially generate profits.

Mobile Trading: Forex4you provides mobile trading applications for both iOS and Android devices. This enables traders to access their accounts, monitor the markets, and execute trades on the go. The mobile apps offer a seamless trading experience with all the essential features available at their fingertips.

Customer Support: Forex4you emphasizes excellent customer support. Traders can reach out to the support team through various channels, including live chat, email, and phone. The multilingual support team is responsive and knowledgeable, assisting traders with any queries or concerns they may have.
It's important to note that features may vary depending on the account type and regulations in different jurisdictions. It is recommended to visit the official Forex4you website or contact their support team for the most accurate and up-to-date information regarding the features offered.
Trading Platforms
Forex4you offers its users the choice of two globally recognized trading platforms: MetaTrader 4 (MT4) and MetaTrader 5 (MT5).
MetaTrader 4 (MT4)
MT4 is renowned for its user-friendly interface, advanced charting capabilities, and a wide range of customizable features. It provides real-time market quotes, multiple order types, and a vast array of technical indicators. MT4 also supports automated trading through Expert Advisors (EAs), allowing traders to automate their strategies and relieve manual trading pressure.
MetaTrader 5 (MT5)
MT5 is a more advanced platform, offering additional features such as an integrated economic calendar, more timeframes, advanced pending orders, and a larger number of technical indicators. MT5 also supports automated trading and has an embedded MQL5 community chat for traders to exchange ideas and experiences.
Both platforms are available on desktop (Windows and macOS), web browser, and mobile (iOS and Android), ensuring that traders can access the market at any time, from anywhere. The seamless integration across different devices ensures that traders never miss a market opportunity. Moreover, both platforms offer a demo account option enabling beginners to practice trading in a risk-free environment before they start trading with real money.
Account Types
Forex4you offers four types of accounts to cater to a wide range of trading preferences. Each account type is designed to suit different levels of experience and different trading strategies.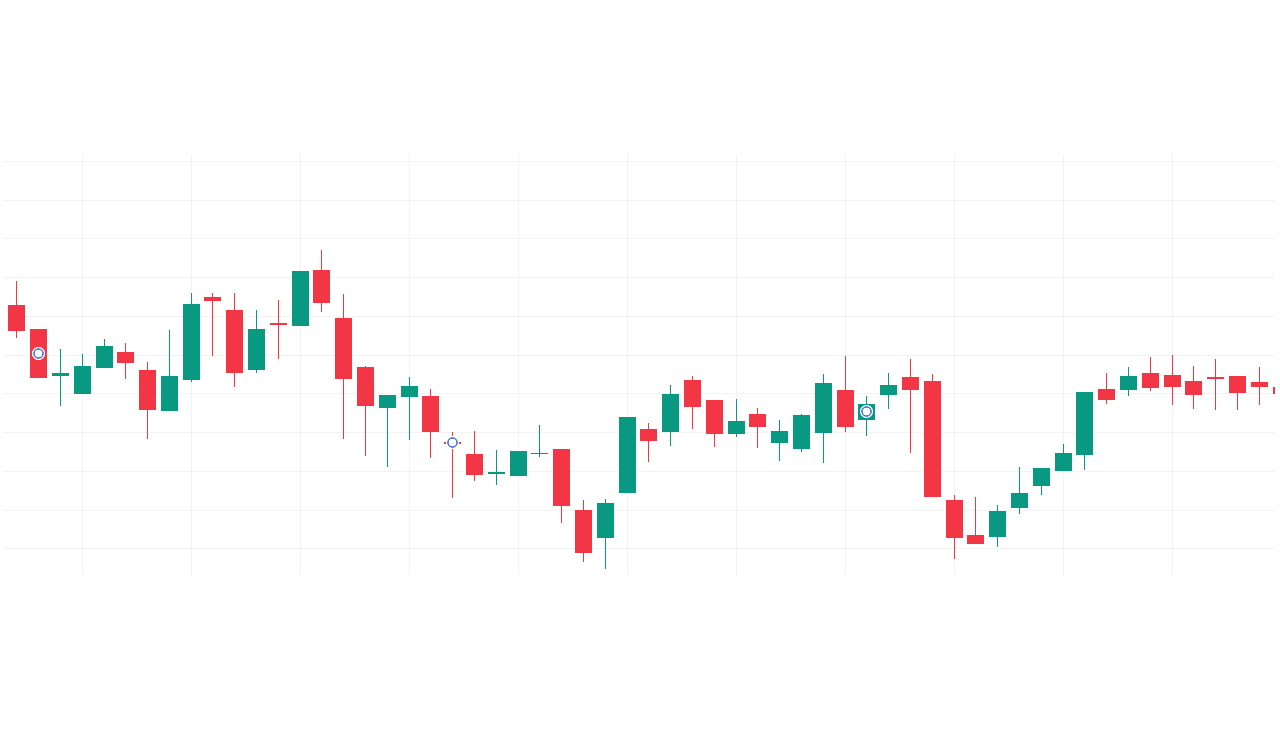 Cent Account
The Cent Account is ideal for beginner traders. It allows you to trade with small contract sizes and low risk. The minimum deposit for this account is only $1, making it accessible to those with a limited initial investment.
Classic Account
The Classic Account is suitable for more experienced traders. It features a larger contract size and a minimum deposit of $100. This account offers more flexibility and a wider range of trading instruments.
Pro STP Account
The Pro STP Account is designed for advanced traders who prefer direct market access. It offers lower spreads, faster execution, and a larger range of available instruments. The minimum deposit requirement for this account is $500.
Crypto Account
The Crypto Account is a specialized account type that allows trading in cryptocurrency pairs such as Bitcoin, Ethereum, and Litecoin. This account is suitable for traders who wish to explore the volatile crypto market.
Each account type has its unique features and requirements, so traders should choose their account type based on their individual trading needs and preferences.
Trading Instruments
Forex4you provides its clients access to a broad range of trading instruments, ensuring a diversified trading experience. These include:
Forex: Traders can access all major, minor, and exotic currency pairs, enabling them to take advantage of global economic events and market volatility.

Commodities: This includes popular commodities like gold, silver, oil, and natural gas. Trading commodities allows traders to hedge against market volatility and inflation.

Indices: Traders can invest in indices, which are a collection of leading shares from a specific stock market. Indices trading enables exposure to a whole industry or market sector in a single trade.

Stocks: Forex4you offers trading in shares from some of the world's largest and most successful companies.

Cryptocurrencies: For those interested in digital assets, Forex4you offers popular cryptocurrencies like Bitcoin, Ethereum, and Litecoin.
Remember, while a diversified portfolio can help mitigate risks, it's crucial to understand each trading instrument's unique characteristics and risks. It's also recommended to stay updated with market news and trends, as these can significantly impact the value of these financial instruments.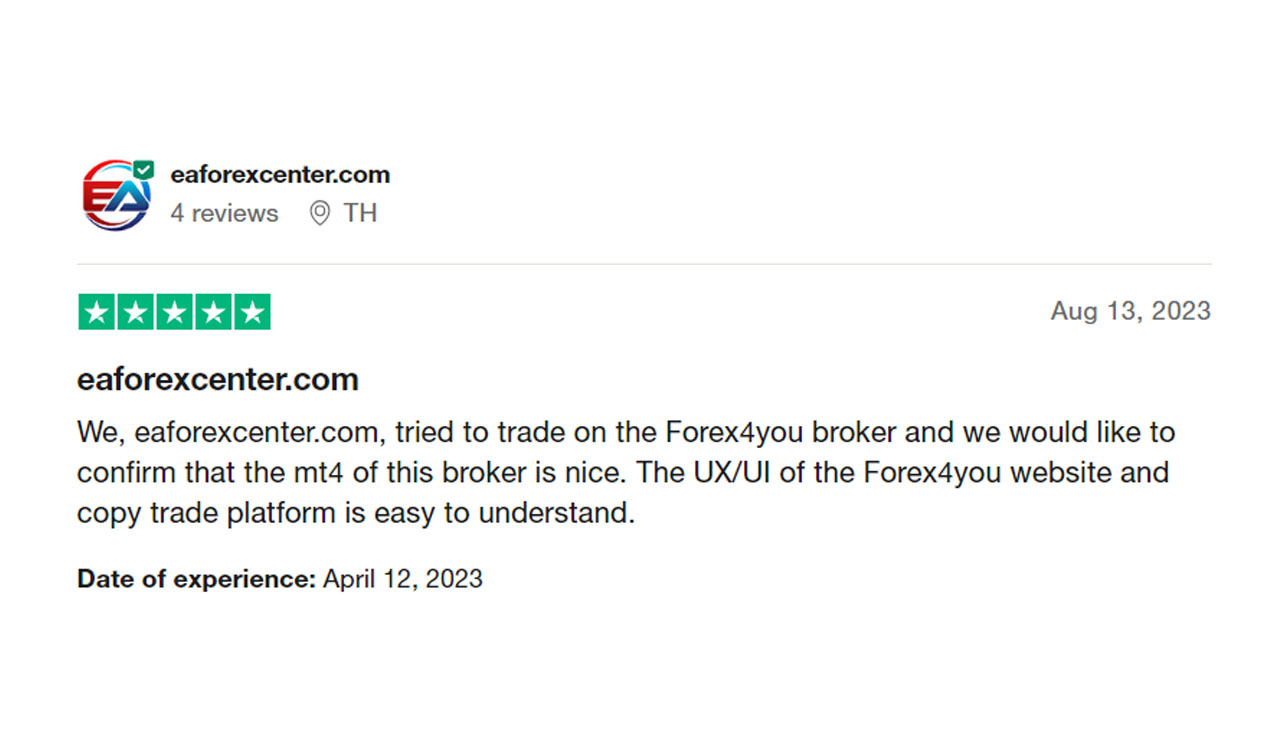 Trading Conditions
Forex4you offers competitive trading conditions designed to suit traders of all experience levels. The broker provides tight spreads starting from 0.1 pips, leverages up to 1:1000, and fast execution speeds, ensuring that traders can take quick advantage of market movements. Also, Forex4you supports both market and instant order executions and does not re-quote orders, giving traders full control over their trading.
Considering the cost of trading, Forex4you charges a small commission on some trades, while others are commission-free but come with a slightly wider spread. The broker is transparent about its fees and charges and provides detailed information about them on its website.
Moreover, Forex4you offers flexible lot sizes, allowing traders to manage their risk effectively. From micro-lots for beginners to standard lots for experienced traders, the broker caters to different trading styles and strategies.
In terms of trading hours, Forex4you follows the standard market hours for forex trading, which is 24 hours a day from Monday to Friday. Cryptocurrency trading is available 24/7, given the decentralized nature of the market.
Lastly, it's worth mentioning that Forex4you adopts a strict policy to protect negative balance, ensuring that traders cannot lose more money than they have deposited into their account.
Review
Reliability & Security: 7

Variety of Instruments: 8

Fees & Spreads: 10

Trading Platforms Available: 9

Customer Service: 9