Pinpoint EA is an advisor that was published on MQL5 on October 29, 2020. Since then, the system has been used 1471 times for demo purposes. The last update was released on April 9, 2020.
Pinpoint EA Review
The presentation is half a page long which means there's no much information to talk about:
Pinpoint EA can execute orders fully automatically on the terminal for us.

The system was backtested on the 17-year of data received from brokers.

We can expect that the win rate can be up to 94%.

The system is designed to prevent consistent losses.

There are not many deals opened during the week.

The advisor places Stop Loss and Take Profit levels to prevent significant losses and cover profits.

It works under FIFO rules.

The default settings of the robot were designed for GBP/USD.

An ECN account is a good option for this advisor.

The leverage can be 1:30 or higher.
Trading Strategies and Currency Pairs
There's no intel about trading strategies on the board.

The EA trades on EUR/USD and GBP/USD currency pairs. 
Pinpoint EA Trading Statistics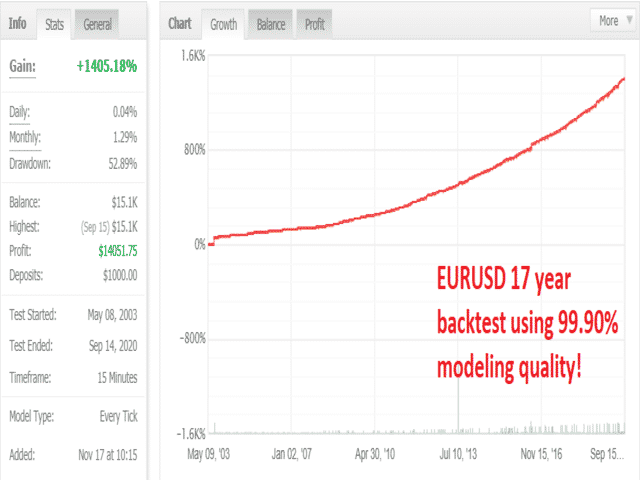 We have two screenshots of the backtest reports from myfxbook. It's a EUR/USD one on the 17-year tick data. The chosen time frame was M15. The modeling quality was 99.90%. The backtest was started on May 08, 2003, and ended on September 14, 2020. The absolute gain has become 1405.18%. An average monthly gain was 1.29%. The maximum drawdown was 52.89%.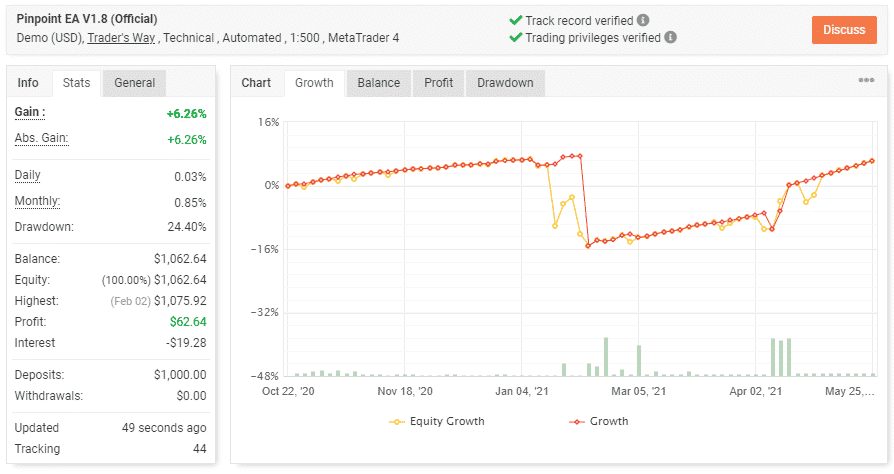 Pinpoint EA has been running a demo USD account on the Trader's Way broker automatically with 1:500 leverage on the MetaTrader 4 platform. The account has a verified track record and verified trading privileges. It was created on October 22, 2020. The deposit was set at $1000. The absolute gain is 6.26%, when an average monthly gain is 0.85%. The maximum drawdown is 24.40%. As we could see from the chart, the system experienced huge up to -16% losses.

The system has traded 106 deals with 434.2 pips. An average win is 12.28 pips when an average loss is -161.18 pips. So, to recover after a single loss, taking into account commissions and swaps, the robot has to win 14-16 deals in a row. The win rate is 95% for Longs and Shorts. An average trade length is one day. The Profit Factor is 1.16. It's not less than 1, but still not enough.

The only profitable currency is GBP/USD with $136.71.
The system trades during all sessions.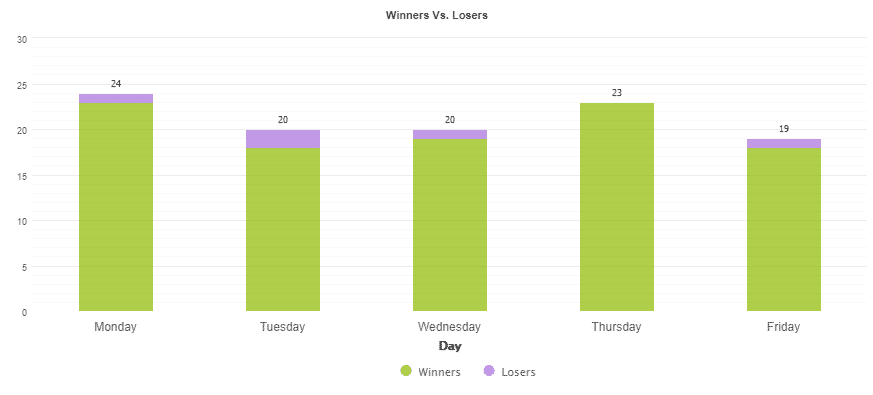 Monday (24) and Thursday (23 deals) are the most traded days.

The system works with insanely high risks. There's an 82.66% chance to lose 10% of the account.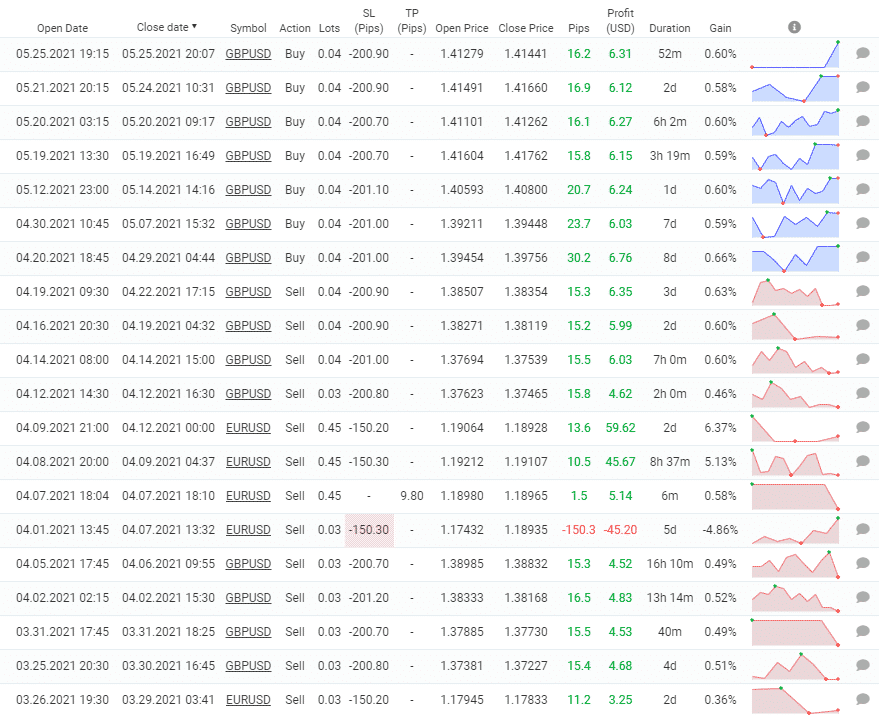 There's an aggressive Martingale used to recover after losses.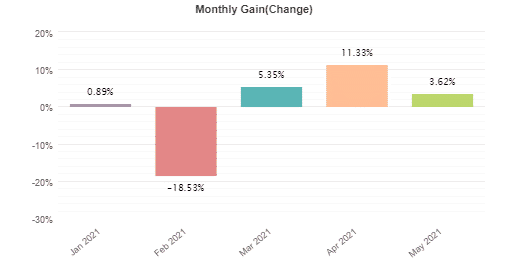 The system challenges to be profitable.
Pricing and Refund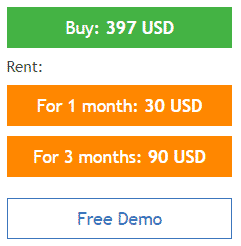 The Pinpoint EA advisor costs $397 for a single real lifetime license. We can rent it out for $30 for one month and for $90 for three months. We can download a demo version of the advisor for checking settings or execute some backtests.
What Else You Should Know About Pinpoint EA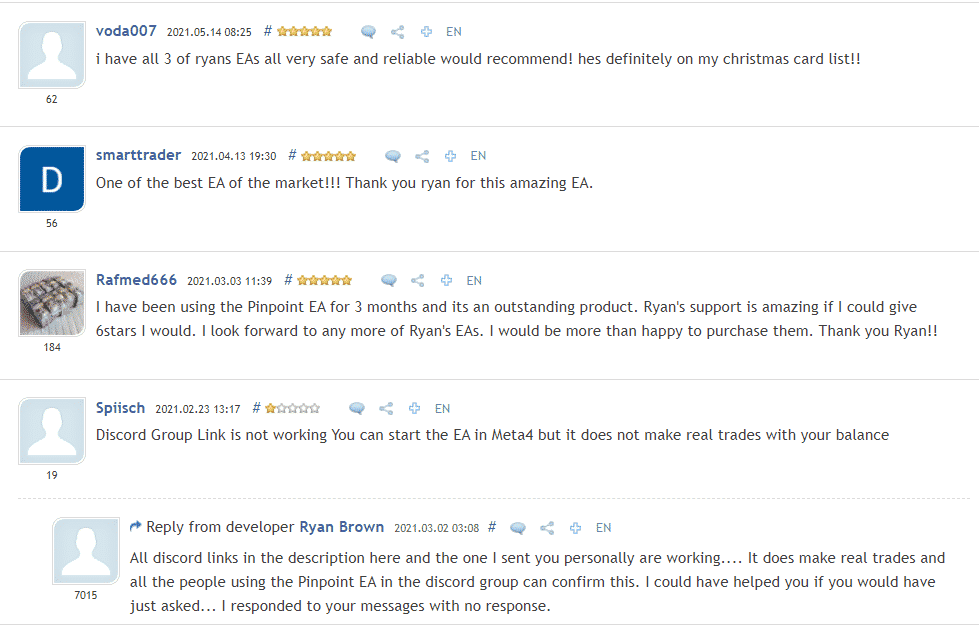 The last comments are positive, and this is weird because the system is not profitable. Now can people be happy to use it after these losses?
Pinpoint EA Conclusion
Summary
Pinpoint EA is an advisor that works with unhealthy Stop Losses that require approximately winning deals to recover a single loss. The robot uses aggressive Martingale to recover after losing deals. We're sure that the system should be kept on the owner's account for half a year or even more to get proof that it's stable.
Price – 3/10
Strategy – 3/10
Trading Results – 2/10
Vendor Transparency – 3/10
Customer Reviews – 6/10
Support – 4/10