Superalgos hosts a variety of services for crypto traders that are aimed at automating their trading. The platform is available as an open-source service on GitHub. It uses its personal Superalgos SA token with a max cap of 1.5 billion. The token will provide you access to governance and reputation amongst the general trading community. Let us go through all the vital characteristics of the crypto bot to see if it can produce good results for us.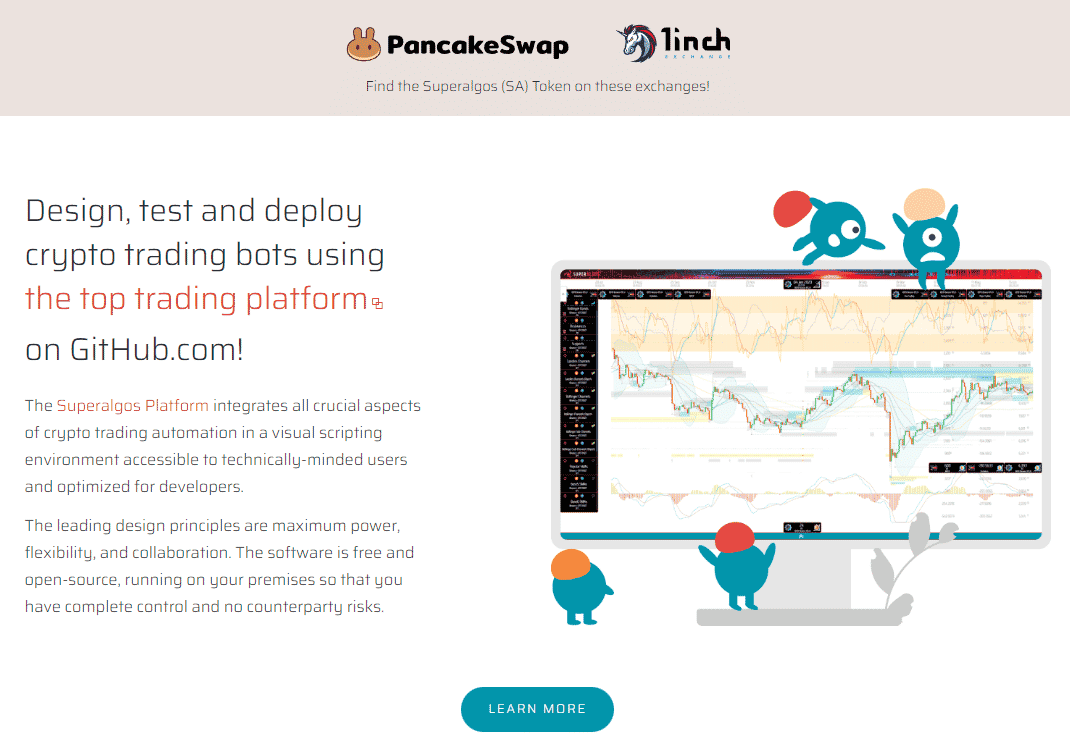 Highlights
Superalgos comes up with the following features:
A huge group of traders is available over multiple social media channels such as Discord, community forum, and Telegram.
The bot is available as free, open-source software on GitHub.
Trading applications are available over mobile, desktop, and online servers. These products aim at automating your crypto trading 24/7.

How to start with Superalgos
Traders have to follow these steps to run the Superalgos:
Download the trading software from GitHub
Connect with one of the supported exchanges using API keys
Build up a bot or select one of the ready-made systems
Run your EAs.
Those who prefer developing the current source code can join or create a group. Rewards are provided to those who have significant contributions.
Superalgos pricing
Superalgos is a free, open-source trading service. Traders can directly download the software from GitHub and use it as they desire.
Minimum first-time deposit requirement
The developers are not keen to mention the minimum deposit required to trade with their systems. They only state traders should trade with the smallest position size to mitigate risk. Participants can set up their own algorithms and trade with the desired balance.
Withdrawal process
The platform does not mention anything about withdrawal rights. We do not know if it can use API keys to cash out funds from your exchange. The lack of proper information can be misleading for beginners.
Superalgos review: user interface
Superalgos is only dedicated to veteran traders. Novice traders can face extreme difficulties while using the platform. There is a strong need for solid coding skills to develop your custom strategies and algorithms.
Customer feedback
Superalgos has no customer reviews present on Trustpilot or other review forums. We cannot know how the general community feels about the automated crypto bot without proper user feedback.
Superalgos team
The developers are not keen to share details on their market experience and whereabouts. The platform can be operated or tweaked by traders. As compensation, they receive SA tokens.
What exchanges does Superalgos support?
Using a CCXT library, Superalgos can connect to a variety of exchanges, including
Binance
Bitforex
Bybit
Crypto.com
Gemini
HitBTC
Zonda etc.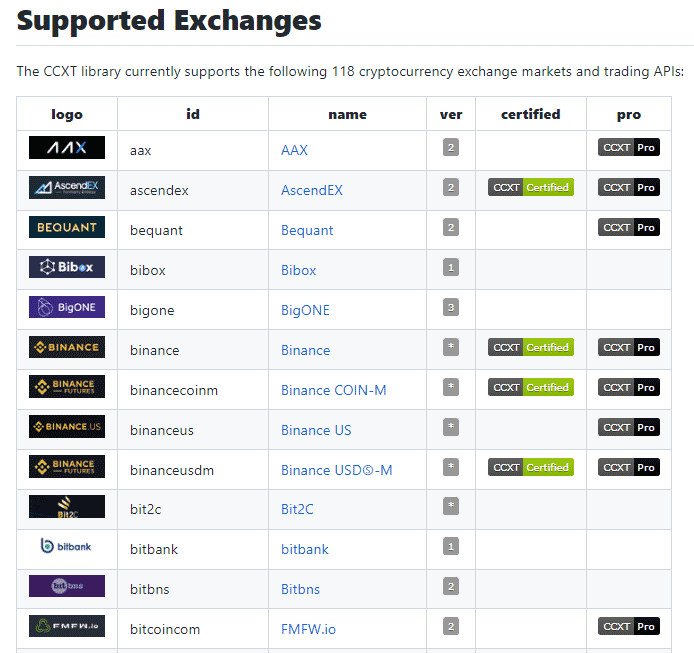 Is Superalgos secure?
Superalgos is an open-source system that does not need any security measures. The inbuilt trading strategies are hidden from traders, and there are no live records for the copy trading services. We do not know the profitability and drawdown we can expect after using the software.
Is it a regulated crypto trading platform?
Superalgos is a crypto trading bot that does not require any regulation. The lack of proper monitoring can lead to capital loss if dangerous strategies or poor portfolios are copied.