RevenueBot is a crypto trading platform that focuses on helping users to make money on their preferred exchanges automatically. You can use it to transact Ethereum, Bitcoin, Tether, and many other cryptocoins on Poloniex, Binance, Exmo, etc. The platform doesn't charge subscription fees, and to date, a total of 10398 bots have been activated by users. We will learn more about RevenuBot in this review.
Highlights
Find below some of the features the bot offers:
Full automation
The bot trades automatically on the cloud using your selected algorithm and settings.
Marketplace
The platform features a marketplace where traders can buy and sell pre-configured bots, as well as providing mentorship services.
Trailing stop
This component enables the bot to close a position when the price reaches the most profitable point in the entire tracking period.
Full trade statistics
Statistics relating to the bot's cycles, orders, profits, and referrals are always provided to the user.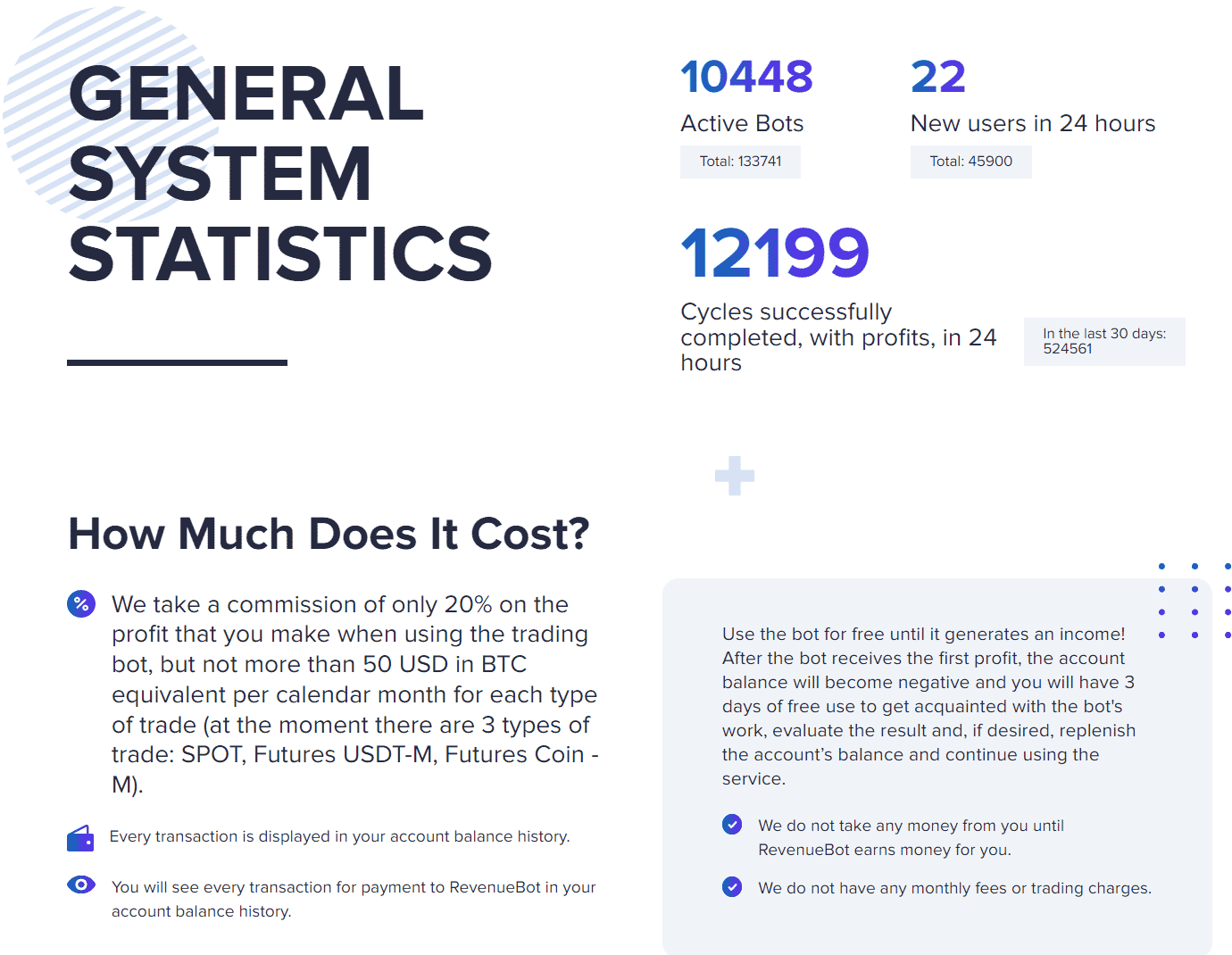 Backtests
You can test the system in different settings to see the kind of outcomes it generates before using it in the real market.
Verdict: a bot that tries to optimize your profits through a trailing stop
How to start with RevenueBot
You can access this bot by following these steps:
Complete the registration process on the official website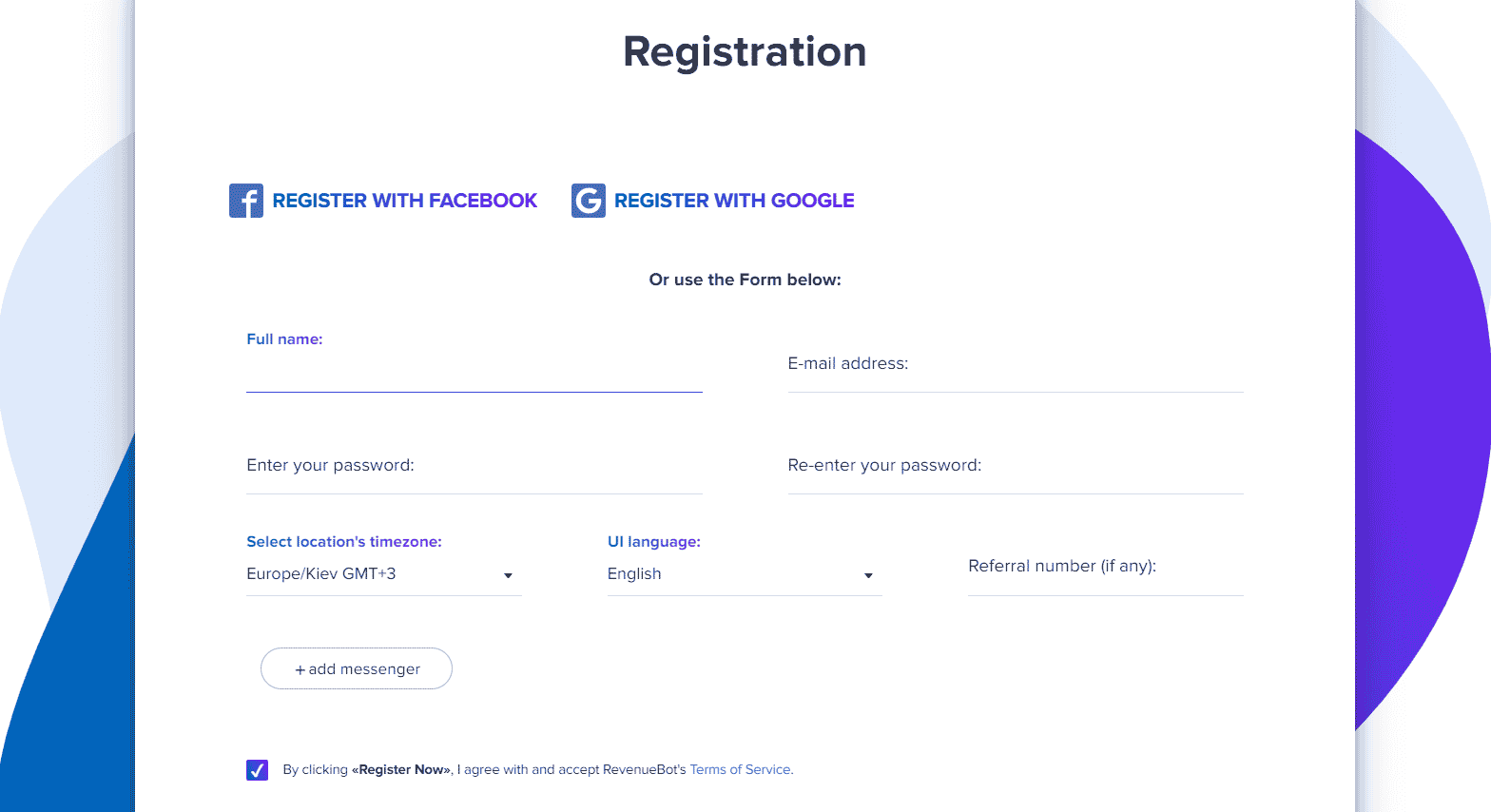 Select the exchange and trading pair you desire
Generate an API key in your chosen exchange and add it to RevenueBot's API-Keys menu
Indicate the wallet you want to use and deposit money the bot will trade
Select any default settings template or customize it to your liking
Activate the bot
RevenueBot pricing
You are allowed to use the RevenueBot at no cost until it generates income for you. After that, the devs will begin taking a 20% commission on the profits made. Notably, the amount will not exceed $50 worth of BTC per calendar month for every trade type.
Minimum deposit to use with RevenueBot
The minimum deposit to use with this bot depends on the number of orders in the grid utilized. As such, all orders in the grid are required to satisfy the minimum order size requirement of the exchange. In any case, the minimum deposit should be equal to $300-$400 for 20 safety orders.
Withdrawal process
You cannot make any withdrawals from this platform because this feature is disabled. It is recommended you withdraw funds through your chosen exchange.
What about subscription fees and commissions?
The bot does not charge any subscription fees or commissions for trades you conduct through the supported exchanges.
RevenueBot review: user interface
RevenuBot has an approachable user interface. The bot utilization is not absolutely straightforward and intuitive. However there is a wide knowledgebase for those mastering the expert advisor.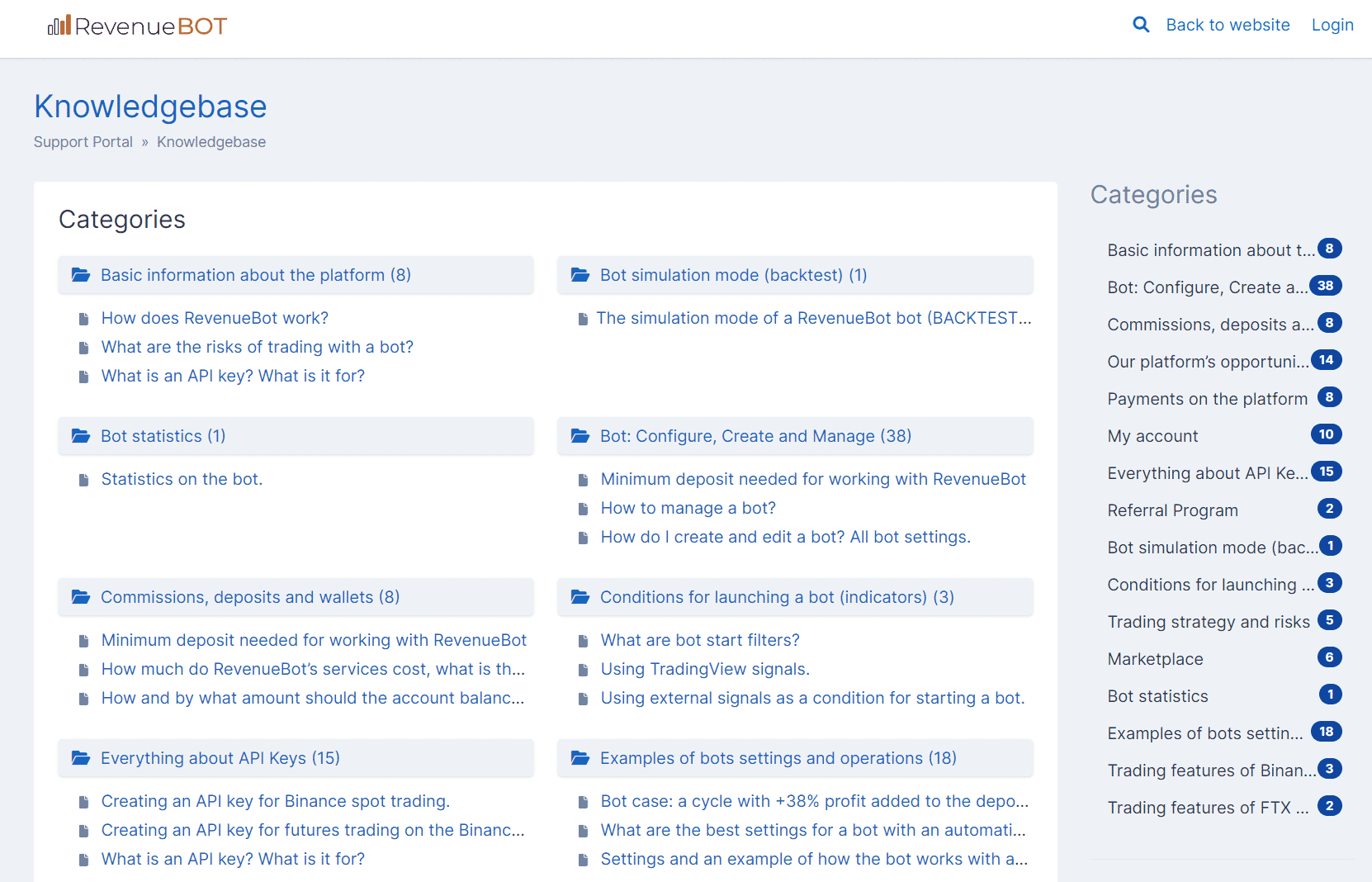 Customer feedback
TrustPilot gives RevenueBot an average score of 4.8/5 based on 138 reviewsHence, most customers are satisfied with the service. We looked at some of the reviews. The account on TrustPilot is verified and has the status 'Claimed.'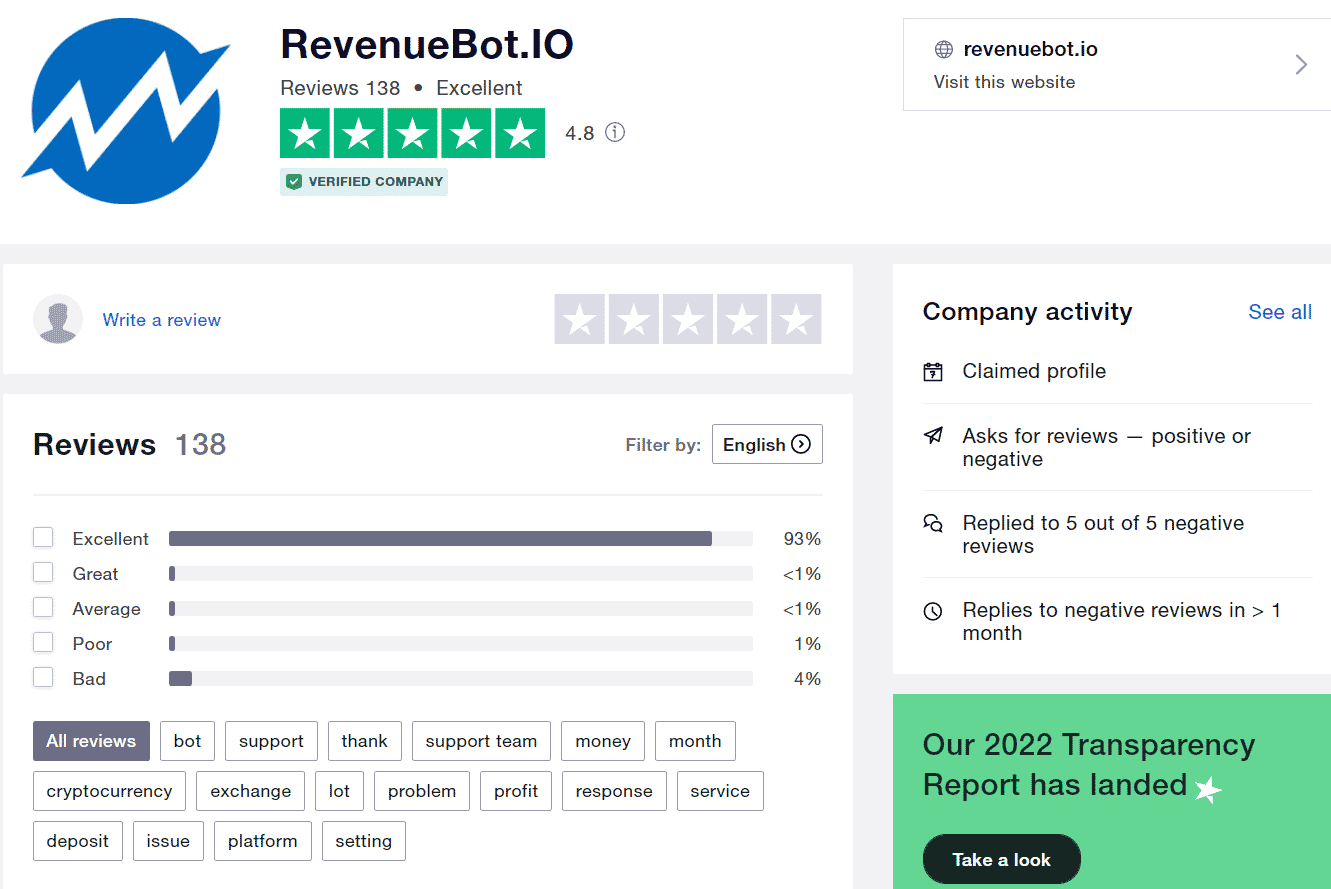 RevenueBot team
RB Media FZC LLC is the vendor behind this product. The company is based in Flamingo Villas Ajman, UAE, but none of its employees are introduced to us. This makes it impossible for us to judge their expertise and experience in this market.
What exchanges does RevenueBot support?
RevenueBot connects with 15 main exchanges, namely Binance, Bitget, Gate.io, Bitfinex, Huobi, Bybit, Kraken, CEX.io, Bittrex, FTX, HitBTC, Exmo, Kucoin, Poloniex, and Okex.
Supported languages
The platform supports two main languages — English and Russian.
Is RevenueBot secure?
All your money is stored in your accounts on exchanges, and not on RevenueBot. Therefore, unwanted parties won't access or steal your funds even if they managed to hack the bot. The devs admit that they scan the website frequently for security holes and known vulnerabilities to enhance its security. Your personal info is also kept in safe networks and is only accessible to a few authorized people. Furthermore, all your credit info is encrypted through secure socket layer (SSL) technology.
Is it a regulated crypto trading platform?
The vendor doesn't say anything about the laws that regulate trading on this platform.