FXTrends is a Forex Copier provider claiming to be the best in the world, since its inception in 2010. According to the vendor, this system is capable of copying trades in 100% automatic mode. Apparently, it has a live trading experience of more than 10 years, and in this time period, it has generated more than 100K in terms of pips.
There is not much information available on the official website about the company behind this Forex system. We don't know anything about the team members or where the company is based. It is not possible to find out whether they have any prior experience in developing this kind of system.
FXTrends System Review
The algorithm used by FXTrends has been created with mathematical precision, so it is always able to spot the best trading occasions. This does not mean it is difficult to operate this robot as both novice and experienced traders can use it without any problems.
The website has a learning channel where you can find a wealth of information related to currency trading. By purchasing the robot, you also get access to a complete trading course that makes it possible for even new traders to start trading with this EA in no time. As per vendor claims, 90% of trades placed by this robot are closed in profit and it has a monthly pip targeting exceeding 2000. It trades on a 5-minute setup and places 8-9 trades on a daily basis.
After signing up for the service, you will receive the download link via email. Next, an account will automatically be created for you and all the trades will be copied to your MT4 account. You have the option of choosing a lot size at your convenience. You don't need to share your MT4 credentials in order to receive the copy trades.
Trading Strategies and Currency Pairs
Nowhere on the official website does the vendor explain the trading strategy used by the system. For many traders, technical details related to the trading strategy carry a lot of weight, since it helps them determine the likelihood of the robot generating profits on a consistent basis. The lack of strategy insight would no doubt serve as a deterrent for these individuals.
The backtesting results for FXTrends are not shared on the official website. Since these tests are carried out over a long period, it pits the robot against difficult market conditions, thus testing its robustness. But since this is a trade copier service, it could be that the vendor didn't deem it necessary to test it with historical data.
FXTrends Trading Statistics
Although the link to a live trading account is provided on the official website, it seems the account has been deleted by the vendor. This means we have no way to gauge the system's profitability from an objective standpoint. At this moment, there are no live statistics depicting the performance of the robot in a live market. 
No trader would choose to purchase a system for which the live trading results are not available. Since there are so many scam services flooding the market these days, it is imperative to have live trading statistics verified by third-party websites. In the absence of the same, we can only say that there is no guarantee of decent live performance where FXTrends is concerned.
Pricing and Refund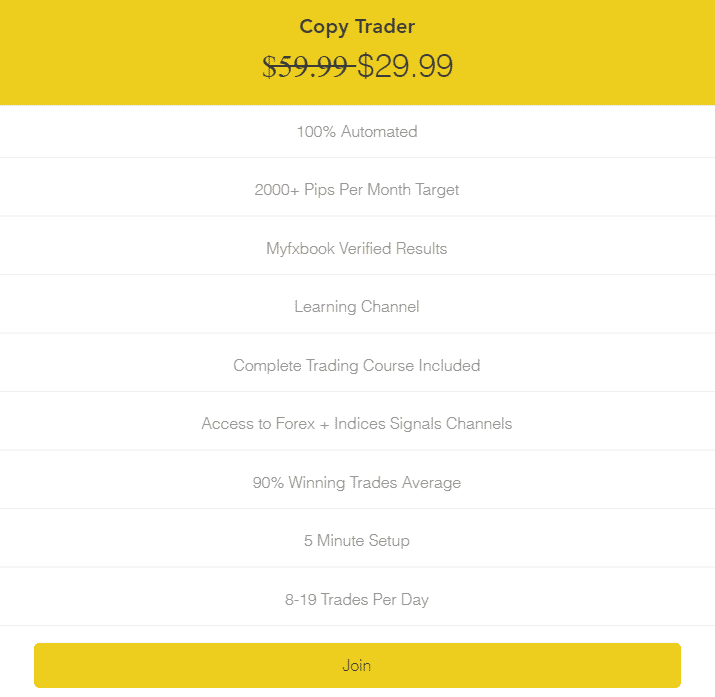 Currently, FXTrends is available for $29.99. There is no money-back guarantee provided for this product. The vendor claims that the original price is $59.99 and that this is a discounted rate. We think the price is pretty standard compared to the market average.
What Else You Should Know About FXTrends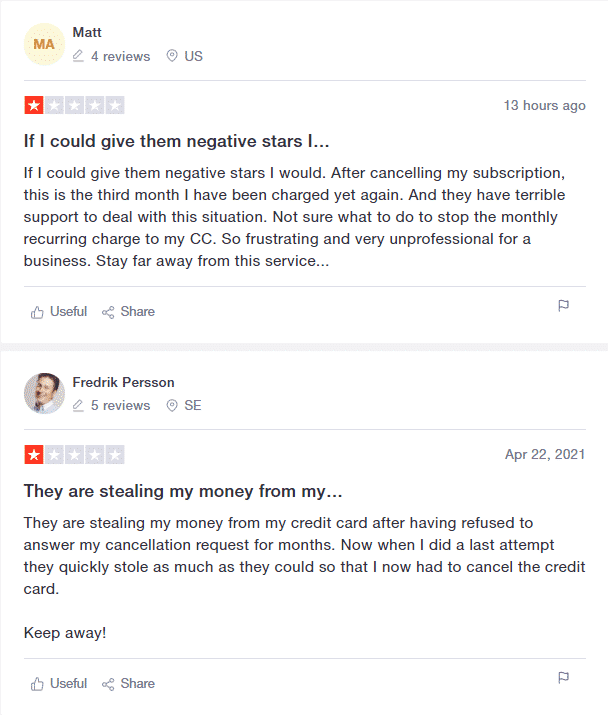 On the Trustpilot website, FXTrends has a low rating of 2.9. There are several customer reviews for this Forex trade copier, and out of them, many are negative. Here, you can see the users complaining about the company stealing money from their credit cards and how the company did not entertain their cancellation request for several months. 
Another user has stated that they are still being charged money even after canceling the subscription. They have also mentioned that the customer service team is extremely unprofessional and inefficient. Looking at these reviews, it seems to us that FXTrends is trying to scam many of its customers.
FXTrends Conclusion
We don't think FXTrends is a system that can help you win steady gains in the Forex market. Since neither backtesting nor live trading results are available for this system, we have no idea about its live performance, and hence it is extremely risky to invest in it. The trading strategy used by this system is also not clear, and it is very likely to be a scam service.
Price – 6/10
Strategy – 2/10
Trading Results – 2/10
Vendor Transparency – 2/10
Customer Reviews – 3/10
Support – 3/10