The 5%ers, an innovative Forex trading platform, has piqued the interest of traders worldwide. This platform aims to unite the top 5% of Forex traders under one roof, offering a unique funding program and robust trading resources. Catering to experienced traders, novices, or even those in between, it has managed to carve a niche for itself in the competitive Forex trading landscape. In this review, we delve into the intricacies of The 5%ers, assessing its features, benefits, and potential drawbacks.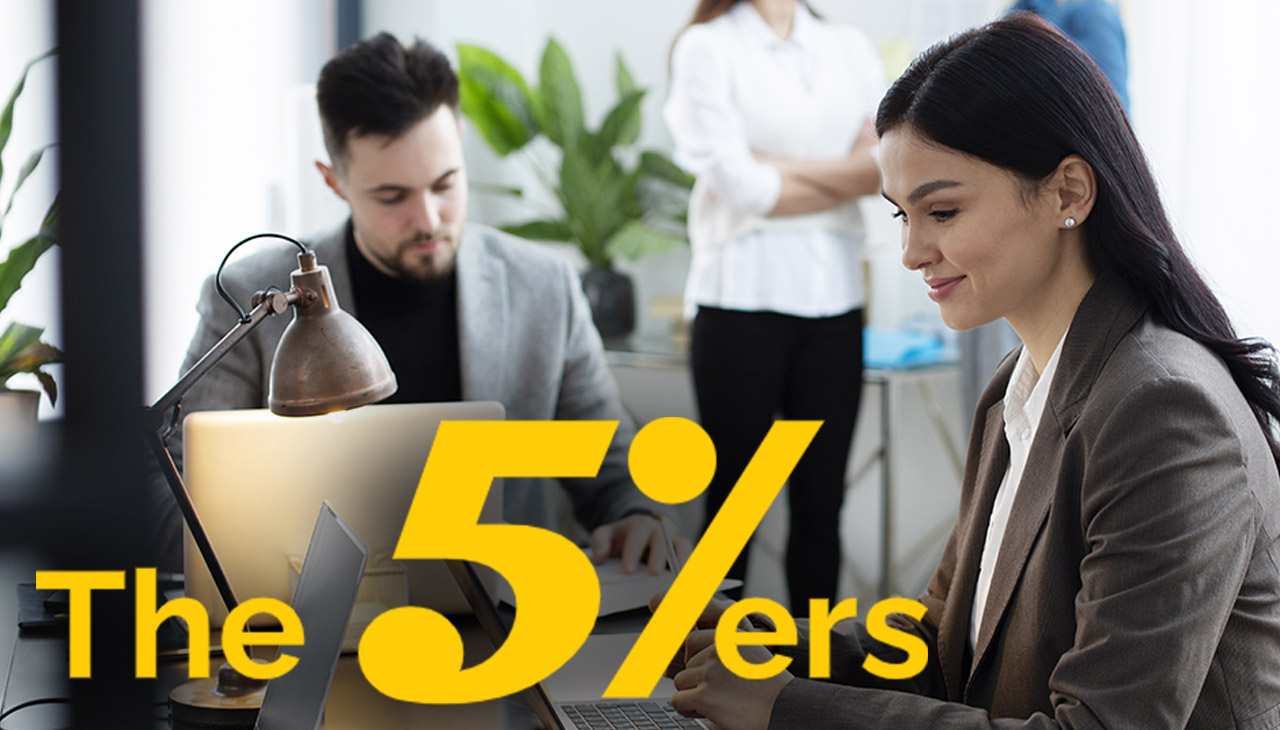 Features
The 5%ers program offers a range of features that aim to support and empower traders. Here are some key features:
Evaluation Process: The 5%ers have a comprehensive trading evaluation process that assesses a trader's skills, knowledge, and performance. This process ensures that only talented and disciplined traders are accepted into the program.

Risk Management: The program emphasizes strict risk management principles to protect traders' capital. Traders are required to adhere to specific risk parameters, such as maintaining a maximum drawdown limit, to help minimize losses and ensure long-term profitability.

Funding Opportunities: Once a trader completes the evaluation process, they have access to funded trading accounts. The 5%ers provide capital to traders, allowing them to trade with a substantial amount of money and potentially earn significant profits.

Competitive Payouts: Traders who perform well in the program can enjoy competitive profit-sharing arrangements. The 5%ers offer attractive payout percentages on the profits generated by traders, providing them with a strong financial incentive to succeed.

Support and Education: The program provides continuous support to traders through mentoring and coaching. Traders can benefit from guidance from experienced professionals, helping them enhance their trading strategies and skills. Additionally, The 5%ers offer educational resources such as webinars, tutorials, and trading insights to further develop traders' knowledge.

Flexibility: The 5%ers program offers flexibility in terms of trading styles and instruments. Traders can choose their preferred trading approach, whether it's day trading, swing trading, or scalping, and trade various financial markets including forex, stocks, commodities, and indices.

Transparent Performance Metrics: The 5%ers maintain transparency by providing traders with clear performance metrics and benchmarks. This allows traders to track their progress, identify areas for improvement, and make data-driven decisions to optimize their trading strategies.

Community and Networking: Traders in The 5%ers program have the opportunity to connect and network with fellow traders around the world. This community provides a supportive environment where traders can share insights, strategies, and experiences.
Trading Evaluation Process
The trading evaluation process in The 5%ers program is both rigorous and comprehensive, designed to identify the most competent and disciplined traders. It commences with a trading challenge where applicants are given a demo account with a predefined trading capital. Applicants are then expected to trade responsibly while adhering to the platform's strict risk management rules such as the maximum drawdown limit. Their performance is monitored over a specified period, during which they are expected to achieve certain profit targets.
The evaluation process is not just about profit-making; it is a test of a trader's discipline, their understanding of market dynamics, their ability to strategically plan and execute trades, and their capacity to manage risks. Those who pass the trading challenge are considered successful in the evaluation process and are awarded a funded account by The 5%ers platform. They can then commence live trading, backed by real capital from The 5%ers. This careful selection and evaluation process ensures that The 5%ers platform is home to some of the most skilled and disciplined traders in the Forex market.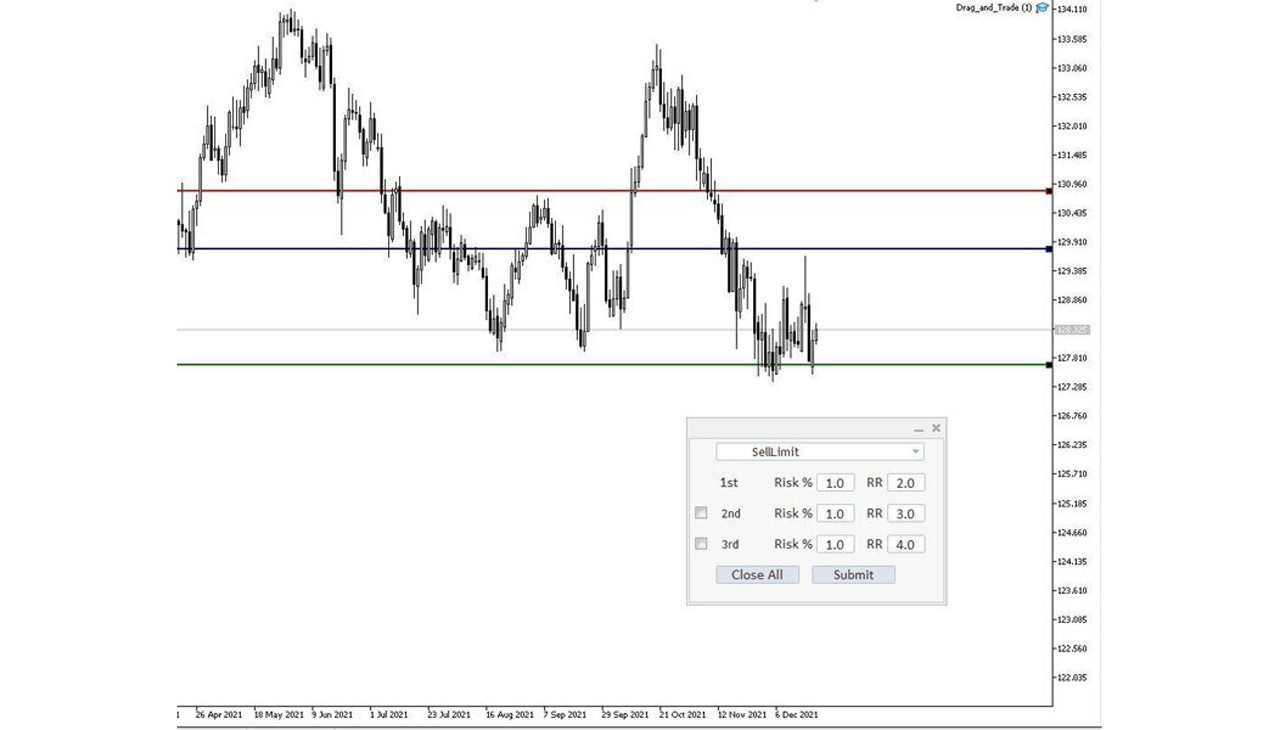 Support and Resources
The 5%ers platform provides ample support and resources to ensure a trader's success. Traders have access to a host of educational materials, including webinars, tutorials, and trading insights that can help them hone their trading skills and broaden their market understanding. The platform also offers personalized mentorship and coaching from experienced professionals, providing traders with a chance to learn from the best in the industry. Additionally, traders have the opportunity to network and learn from fellow traders globally, encouraging the sharing of valuable insights and experiences. By offering such a comprehensive package of support and resources, The 5%ers ensures traders are well-equipped to navigate the complexities of the Forex market.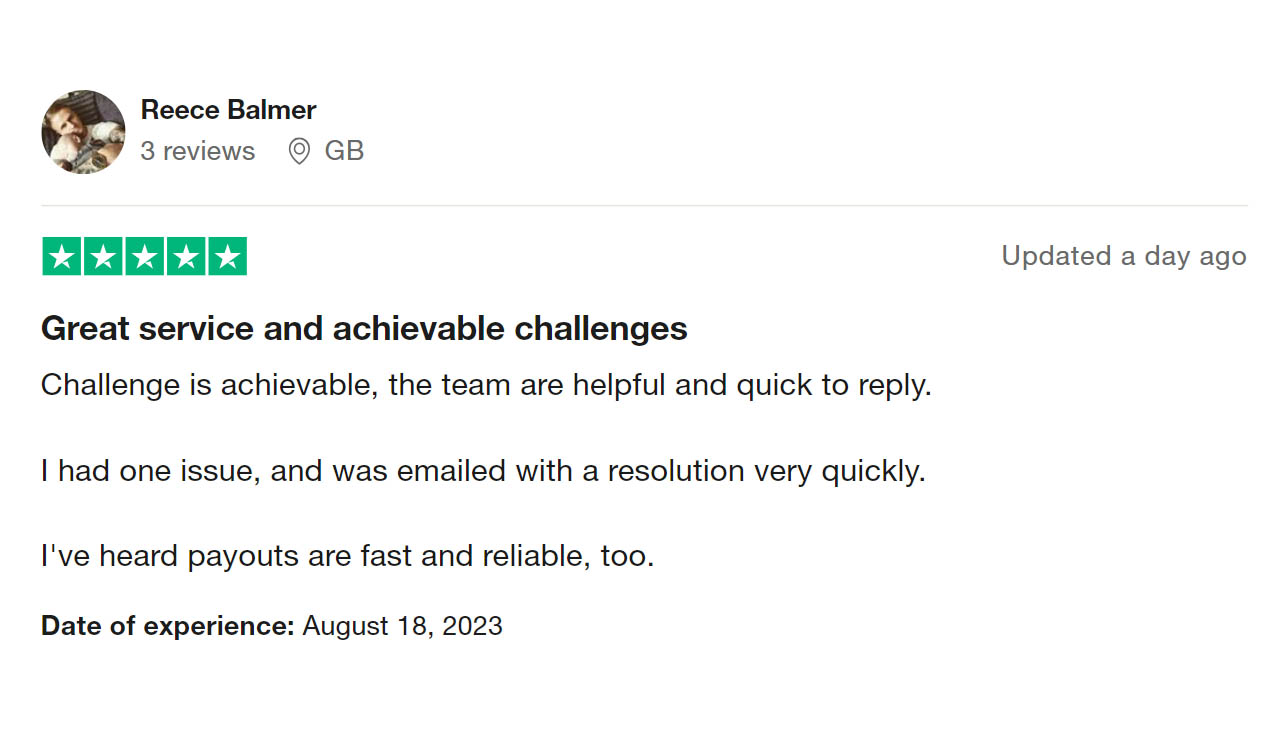 Pricing and Payment Structure
The 5%ers adopt a unique and competitive pricing and payment structure that aligns with the needs and aspirations of modern Forex traders. To partake in their trading program, traders are required to pay an account setup fee, which can vary based on the account size chosen by the trader. It's important to note that this fee isn't a subscription or recurring payment, but a one-time fee that covers the entire evaluation period.
In terms of the payment structure, The 5%ers sets itself apart with an appealing profit-sharing model. Once a trader successfully passes the evaluation and is granted a funded account, they are entitled to receive a generous percentage of their trading profits. The profit percentage can increase progressively based on the trader's consistent performance, providing an incentive for traders to strive for continual growth and improvement.
Additionally, The 5%ers handle all the risks associated with the trading capital, meaning traders are not liable for any losses that may occur when trading with the funded account. This structure provides a balanced risk-reward scenario, wherein traders can reap the benefits of their profitable trades while being shielded from the potential financial downfall of unsuccessful ones. Overall, the pricing and payment structure of The 5%ers is geared towards fostering a mutually beneficial relationship between the platform and its traders.
Review
Support and Resources: 8

Pricing and Payment Structure: 6

Evaluation Process: 6

Comprehensive Suite of Features and Services: 8

Risk Management Rules: 7

Global Community of Traders: 8