A considerable global population interacts with the hospitality industry, although many have to use lodging and hospitality as one. This industry is a multi-billion asset industry with a $570 billion asset valuation and contributes upwards of $3.4 trillion annually to the global economy. However, like all service-based equities, this is a highly volatile market with many up-and-coming hospitality companies not lasting more than two years in operation before winding up.
How then do you invest in this industry and make money? Hospitality ETFs are the answer. Despite the current lockdown in China and the Ukraine-Russia war, the coronavirus is almost in the rearview mirror, and people are hungry for travel and leisure once again.
The three hospitality ETFs below ensure your portfolio blooms from this boom by investing in the hospitality industry.
What is the composition of hospitality ETFs? 
The hospitality industry brings together different service niches under one umbrella. Therefore, hospitality ETFs comprise equities involved in entertainment and recreation, casinos and gaming, food and beverage, travel and tourism, and outdoor leisure activities and catering.
The top 3 hospitality ETFs for blooming returns in 2022
People love eating out and leisure activities. With the coronavirus, lockdown and cessation highlighted the importance of this pastime usually taken for granted. 2021 saw the hospitality industry bounce back, with 2022 being the year it accelerates to reach pre-pandemic levels. However, this is an industry under the mercy of other factors, inflation labor market, among others, necessitating the need to mitigate against volatility. These three hospitality ETFs provide mitigation against this volatility and the potential to profit from its bloom in 2022.
№ 1. AdvisorShares Vice ETF (VICE)
Price: $28.20
Expense ratio: 0.99%
Dividend yield: 1.11%
AdvisorShares Vice ETF is an actively managed ETF that seeks capital appreciation by investing in equities of companies that derive at least 50% of their revenues from; alcoholic and tobacco products, the food and beverage industry, and gaming and casino activities. It also invests in ADRs that exhibit similar economic characteristics to its underholdings.
The top three holdings of this hospitality ETF are:
MUTUAL FUND (OTHER) – 7.42%
Activision Blizzard, Inc. – 5.39%
Everi Holdings, Inc. – 4.89%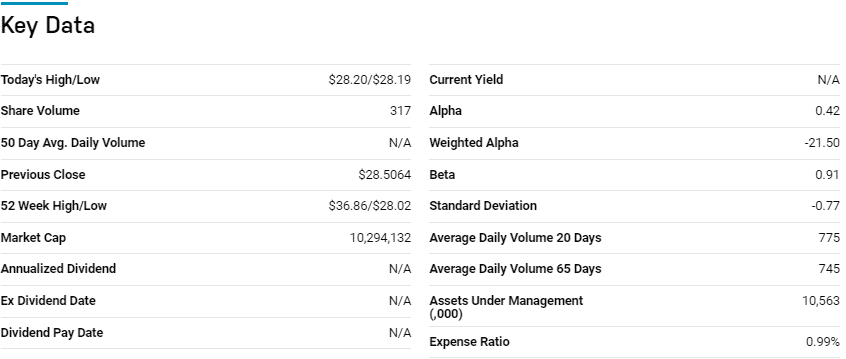 VICE ETF has $10.6 million in assets under management, with investors spending $99 annually for a $10000 investment. This ETF diversifies across the hospitality industry, focusing on vice activities and products but has to maintain a minimum of 25% investment in the consumer staples sector. Discretion on investment decisions, active management, and a pretty even weighting provide the potential for consistent returns; 3-year returns of 20.59% and 1-year returns of -18.83%.
№ 2. SonicShares Airlines, Hotels, and Cruise Lines ETF (TRYP)
Price: $4.10
Expense ratio:0.75%
Annual dividend yield: N/A
SonicShares Airline, Hotel, and Cruise Line ETF track the performance of the Solactive Airlines, Hotels, Cruise Lines Index, net of expenses, and fees. It invests at least 80% of its total assets in the airline, hotel and cruise industries, exposing investors to the tracked index equities and their related depositary receipts listed in Japan, Eurozone, US, Switzerland, Singapore, UK, Hong Kong, New Zealand, Canada, Mexico, Brazil, Israel, and South Korea.
The top three holdings of this ETF are:
Marriott International, Inc. Class A – 5.01%
Host Hotels & Resorts, Inc. – 4.81%
Hilton Worldwide Holdings Inc – 4.79%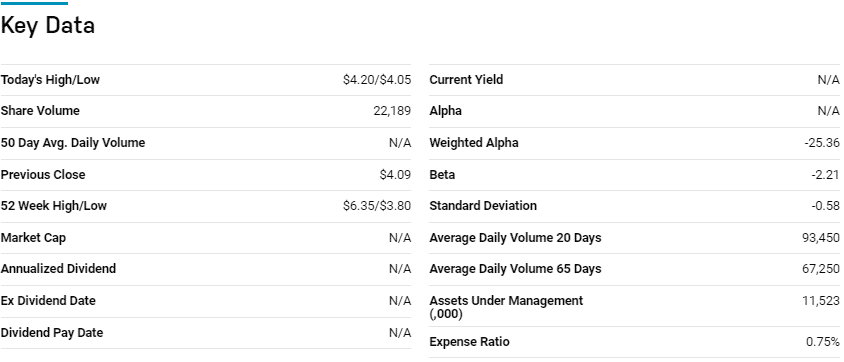 The TRYP ETF has $11.5 million in assets under management, with an expense ratio of 0.75%. A maximum capping of 4% on its equities except for the top equity with a capping of 4.5% provides a fund free of concentration risk. Global exposure to the hotel, airline, and cruise line niches provides diversification. Launched in mid-2021, this ETF has yet to post positive returns; hence investors can buy the dip and watch as their returns bloom with time.
№ 3. Invesco Dynamic Leisure and Entertainment ETF (PEJ)
Price: $44.16
Expense ratio:0.55%
The Invesco Dynamic Leisure and Entertainment fund track the performance of the Dynamic Leisure & Entertainment Intellidex Index, net of expenses, and fees. It invests at least 90% of its total assets in the holdings of its composite index, exposing investors to organizations that design, produce and distribute goods and services in the leisure and travel niches of the hospitality industry.
PEJ is ranked No. 12 by USNews among the 35 best funds for long-term investing among cyclical consumer ETFs.
The top three holdings of this ETF as of now are:
Fox Corporation Class A – 5.01%
Marriott International, Inc. Class A – 4.97%
Live Nation Entertainment, Inc. – 4.94%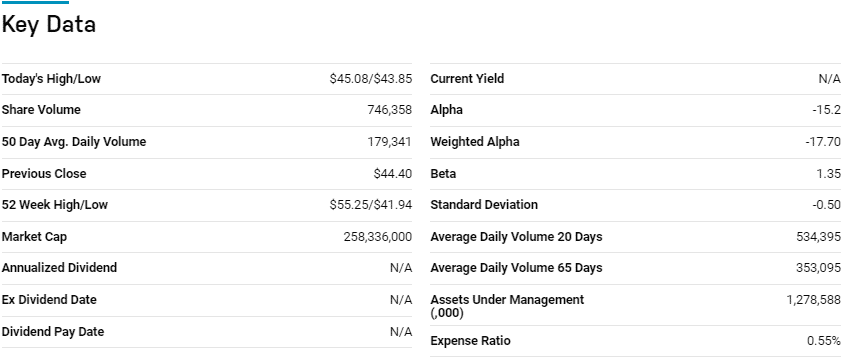 The PEJ ETF is the largest fund on this list boasting $1.42 billion in assets under management, with investors having to part with $55 annually for every $10000 investment. With its rigorous holdings' evaluation metrics, this fund selects equities with the most significant potential to outperform the markets resulting in consistent returns for investors; 5-year returns of 13.29%, 3-year returns of 7.44%, and 1-year returns of -15.56%.
Final thoughts
The hospitality industry is vast, with numerous opportunities for making money. People have always loved traveling and eating out. Still, now this industry's growth is being propelled by the increasing popularity of hospitality apps and social hospitality and the falling leisure travel costs. The ETFs above are in pole position to benefit from these changes and generate significant returns for an investment portfolio.