As we all know that there are different approaches to trading the forex market, traders have their reasons for choosing methods they prefer to be consistently profitable. Some traders prefer automated trading which can be made possible through the use of robots.
In this piece, we comprehensively look into the GPS Forex Robot system to find out if it's worth it so that you know exactly what to expect before pressing that payment button.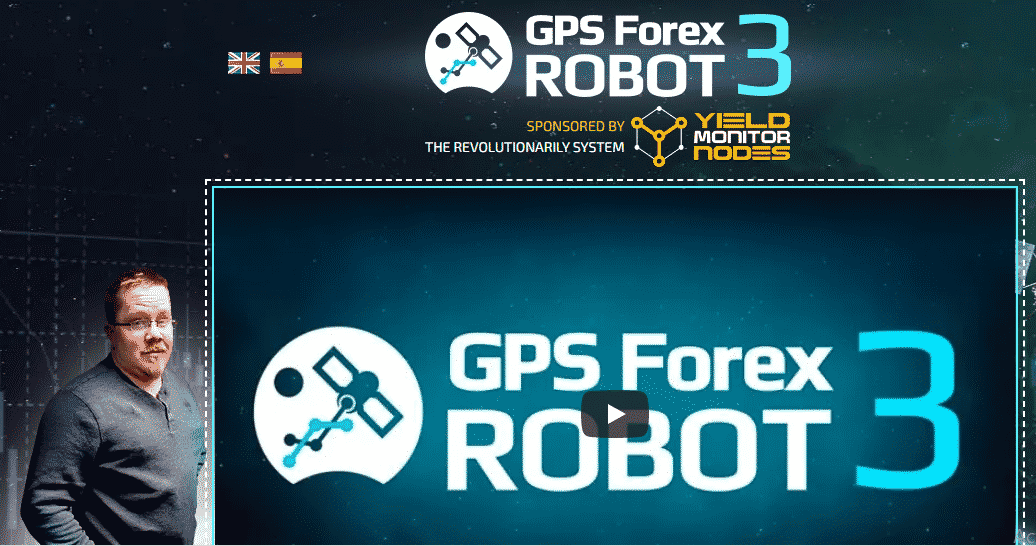 GPS Forex Robot is a fully automated forex trading expert advisor (EA) that can place and manage trades. The robot was developed by Mark Larsen, a trader and forex content creator. Mark has been trading and writing forex systems reviews as well as producing forex videos for more than 10 years.
Besides running the official website for GPS robot, he also runs Forex EA Lab, Tester and Forex Systems Reviews where he shares his reviews on various forex systems and other educational content on trading. Mark also offers a free forex trading course on Secret.biz for those who may wish to learn how to trade the markets.
GPS Forex Robot Review
This trading system works in any timeframe and operates on the MetaTrader 4 platform. The robot comes with a guidance on how it is set up in the trading account, thereafter it will automatically place and manage trades. Its developer Mark argues that the robot places trades using lots according to account size.
However, this is where the risk management question comes in. Many traders have lost their capital in the hands of automatic trading by robots majorly because the robot exposes their accounts to bigger risk. When it comes to lot size and stop loss, you have to be careful and make adjustments if possible for your account to be safe.
The trading software also offers clients the possibility to change all primary parameters and adapt it to their trading style. If the customer experiences difficulties using the robot, the support team can be contacted for assistance through [email protected].
Trading Strategies and Currency Pairs
GPS Forex Robot is developed to trade EURUSD, GBPUSD, EURGBP and USDCHF pairs. According to this robot developer, the name GPS came about as a result of a system that is constantly navigating the market and trying to predict the short term movement with a high probability rate. The navigator allows the robot to find the most optimized settings to the current market condition and use it in trading.
Let's see backtesting analysis provided through Strategy Tester Report for the two pairs EURUSD and USDCHF.

From the backtesting analysis seen on EURUSD, the GPS trading system has gained a profit of $100,951 from a deposit of $10,000 in 995 trades with a 88.4% as the percentage of winning trades. The balance was $110,951. Maximum drawdown recorded was 5.68%.

On USDCHF backtesting report, the robot has been able to make a profit of $44,065 in a total trades of 950 from a deposit of $10,000. From the report, the balance was $54,065.43. Percentage of winning trades reported was 95.6% whereas 9.45% showed maximum drawdown.
GPS Forex Robot Trading Statistics
The developer states that the GPS Forex Robot is capable of achieving over 30 percent return a month and he backs up his words with a documented proof of live accounts as shown below: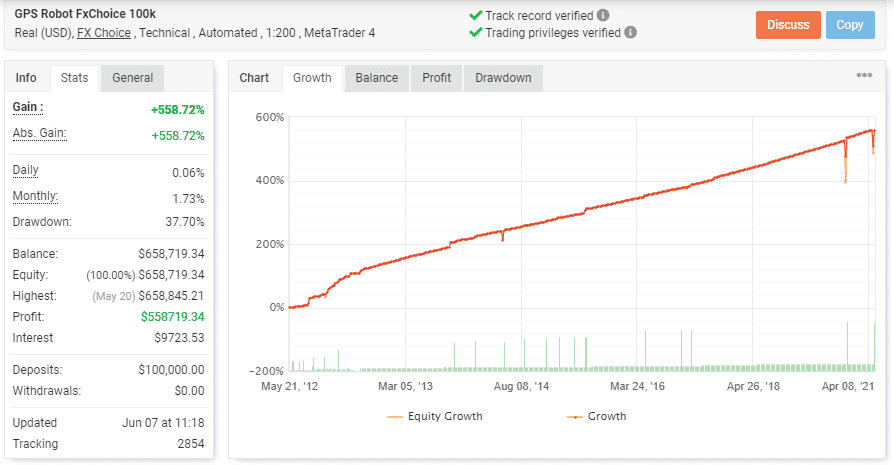 On the above verified results on Myfxbook platform, we can see that with an initial deposit of $100 000, the robot has generated a total profit of $55,819 pushing the current balance to $658,719. That result has been achieved in 493 trades with a total lots of 21,134.59. The percentage of winning trades is 94% and overall drawdown of 37.7%

As you can see on the screenshot above, the GPS Forex Robot works without SL placement even in the recover mode with increased lot size. Martingale trading approach is used. Increasing the Lot size from 55 to 385 is extremely dangerous and 1 loss trade can cost the trader pretty penny.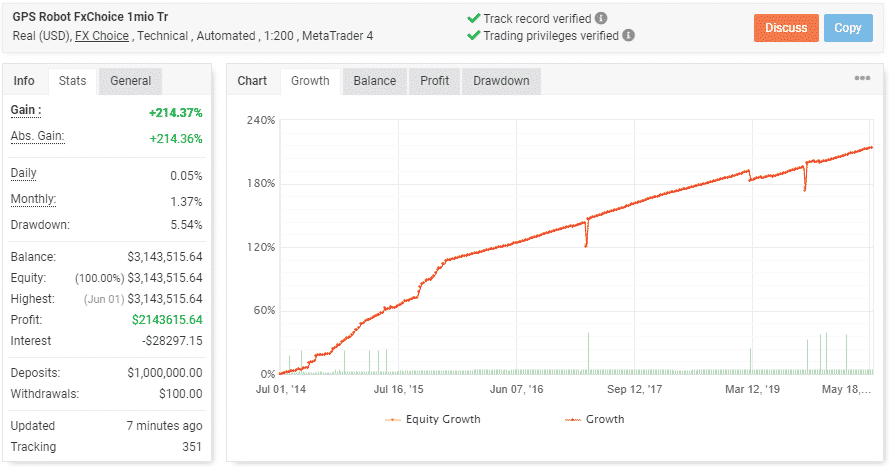 On the above results on Myfxbook, the robot has gained a profit of $2,143,615 from a deposit of $1,000,000 in 359 trades using 86,583 lots. The current balance is now reading $3,143,515 with percentage of winning trades standing at 94% and a drawdown of 5.54%. Martingale trading approach is also applied on this trading account as shown on the screenshot below.

Pricing and Refund
GPS Forex Robot is currently going for a one-time fee of $149. With this amount, you have a lifetime single license to this trading tool to use in the live account registered while purchasing. The package also comes with additional bonuses like free video tutorials and webinar recordings.
It also offers a 60 day money back guarantee. This means that if the customers are not satisfied within 60 days, they will get a refund upon request.

What Else You Should Know About GPS Forex Robot
Let's take a look at some of the feedback from traders who have used GPS Forex Robot and see their experience with this trading software so far. Some of the feedback are reviews done on TrustPilot and Quora.
Based on two customer reviews we see on TrustPilot, this trading system has a star rating of 3.4 out of 5 which is bad for expert advisors. The main setback of this trading tool is its drawdown. A drawdown of 30 percent or more is dangerous for a trading account.