Fidelcrest is a reputable trading company with a global presence, known for creating opportunities for both novice and seasoned traders. Their mission is to provide a platform for individuals to excel in the financial market, preparing them with robust tools and resources. Promising a blend of transparency, security, and profitability, Fidelcrest positions itself as a go-to choice for those venturing into the trading arena.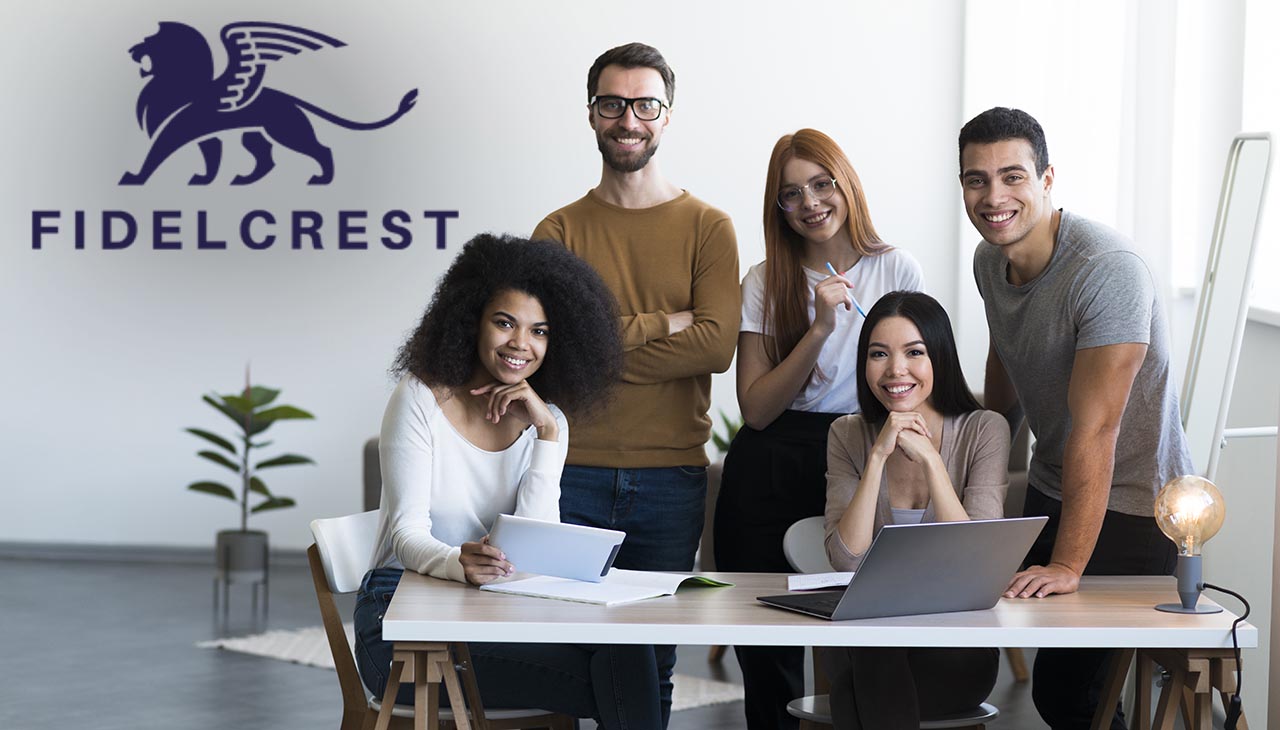 Background of Fidelcrest
Fidelcrest was established with the primary goal of making trading more accessible and profitable. The company is built on the principles of transparency and continuous learning, with a focus on bringing both new and experienced traders into the global trading market. Over the years, it has grown significantly, expanding its services across countries and accumulating a diverse client base. At its core, Fidelcrest remains committed to providing top-notch trading tools and education, enabling traders to make informed decisions and succeed in the complex world of financial markets.
Features
Fidelcrest offers a range of features that cater to traders and investors. Here are some key features provided by Fidelcrest:
Trading Programs: Fidelcrest offers various trading programs designed to help traders improve their skills and achieve consistent profitability. These programs include simulated trading challenges, where traders can showcase their abilities and gain access to funded accounts.

Funding Options: Fidelcrest provides flexible funding options for traders looking to trade with real money. Once traders complete the trading challenges, they can access funded accounts with capital provided by Fidelcrest.

Account Types: Fidelcrest offers different account types to suit traders with varying experience levels and preferences. This includes individual accounts, group accounts, and corporate accounts, each with its benefits and requirements.

Education and Support: Fidelcrest understands the importance of ongoing education and support for traders. They provide educational resources such as training materials, webinars, and mentorship programs to help traders enhance their knowledge and skills.

Risk Management Tools: Fidelcrest emphasizes risk management and provides traders with tools and guidelines to manage their risk effectively. This helps traders protect their capital and make informed trading decisions.

Performance Evaluation: Fidelcrest evaluates the performance of traders regularly to ensure accountability and maintain the integrity of the trading programs. Traders receive feedback and performance reports to track their progress and identify areas for improvement.

Competitive Environment: Fidelcrest creates a competitive environment for traders to thrive. Traders can participate in trading challenges and competitions, allowing them to showcase their skills and potentially earn additional rewards.

Global Reach: Fidelcrest aims to provide its services to traders worldwide. While availability may vary in some regions, they strive to expand their reach and accommodate traders from different countries.
These features offered by Fidelcrest aim to empower traders and provide them with the necessary tools and support to succeed in the financial markets.