Killa Gorilla FX Master is a robot that is download-free. As a result, the devs don't care about the presentation at all. The main page tries to proceed us to Cicero out immediately.
It was such a challenge to gather everything up in the same place.
The advisor can execute orders for us automatically.
The robot is a high frequency trading solution.
The developers claim that we can make from $50 to $20,000 daily. It's ridiculous to trust this scam.
The profit target can be set hourly, daily, etc.
We don't have proof of this.
There are Equity Stops based on a percentage of account balance or in USD.
We may decide what hours to trade.
We can work with dynamic SL and TP levels.
There's a news filter that allows not to trade proper hours.
There's a "Built-in Info Panel – displays key performance live data as the robot trades."
There is protection from trend and spike movers.
It can be used only on the Metatrader 4 terminal.
We can work with it on all charts and time frames.
We can skip trading on Friday.
Any MT4 broker is okay for it.
The main settings are good only for EURUSD.
The system doesn't require us to have a proper trading experience.
It uses a Price Action strategy as the main one.
There is a Grid with Martingale combo to recover after losses.
The minimum deposit should be $1000.
The optimal deposit is $5,000-$10,000.
We have to use it on an ECN account.
The recommended broker is IC Markets.
The system should be run on a VPS service.
The operating system is Windows 7 or higher.
We have to give it a try on a demo account first.
We shouldn't trade during periods of high and medium-impact news.
We have some settings revealed.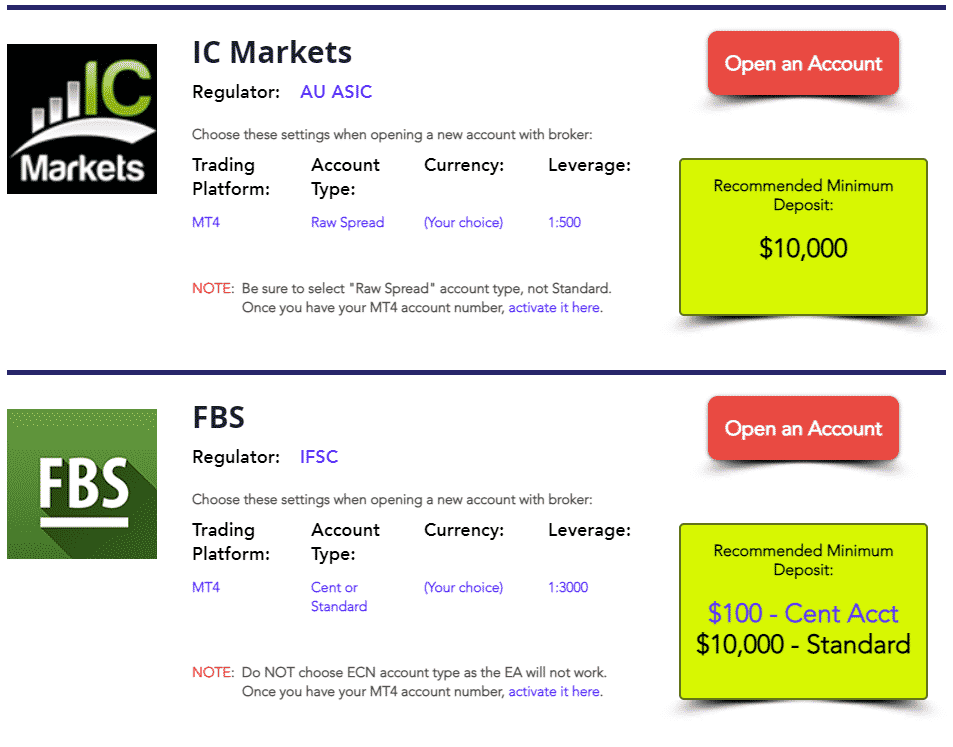 The devs provide us with a broker list with some explanations about what we should expect.
The robot works differently with various set files.
Trading strategies and currency pairs
It works with Price Action.
The core time frame is EURUSD.
They don't mention a time frame we can work on.
Killa Gorilla FX Master trading statistics
Were not surprised not to see any sign of trading activities. The presentation doesn't include backtest reports. So, we don't know with what symbol the system worked the best and win rate plus drawdown details.
The presentation includes trading results neither. It sets us in a rough spot. Usually, developers show trading results to convince them that the system can truly make profits. It would be great if a vendor shows how the system trades EURUSD on a real or at least demo account. At the same time, we have no idea what results the system managed to obtain on the current market conditions.
Pricing and refund
The presentation includes no offer. Most likely, the system is free to go. It means there are no refunds, updates, upgrades, and other standard services.
What else you should know about Killa Gorilla FX Master
The system is so suspicious. We don't know what's the reason behind the devs' decision to share it with us for free.
People feedback
We have several comments published on Forex Peace Army. They form a 3.665 rate. The devs didn't connect trading accounts to this profile.
The comments inform us that the robot is not a viable option to use it on a real account. The clients also blamed it for support.