Social trading utilizes professionals and experts in the trading industry by profiting from using their services, which range from account management, trading signals, copy trading, and much more.
Trading forex, stocks, or even crypto can make good returns for you if you do it the right way. However, it is not always possible for everyone to learn and be systematic, consistent, and emotion-free.
Do you want to learn how social trading works? If yes, then stay with us and learn everything about it.
What is a social trading network?
It is more or less related to market participants who want to use different services to make profits without trading independently. You can think of it as an online platform, allowing beginners or intermediate traders to follow and use the trading actions of professional traders or investors.
These trading networks allow every community member to learn from different traders by sharing trading setups, signals, and auto-trading options.
How does it work?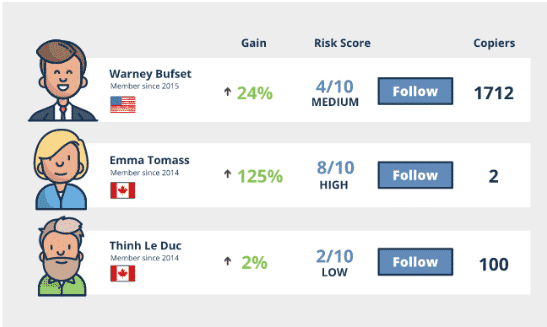 One of the main features of the social trading network is signals and an auto-trading facility allowing its members to copy trades among different listed traders automatically.
These networks work in two ways:
Either a professional trader can create a trading network and tie-up with a broker.
A broker can create a platform and choose their traders.
In both ways, the members using the broker or community can analyze the performance of different traders and can choose whom to follow.
Once they decide which trader to choose, they can start the terms by either paying some percentage of the profit made in their account or by fixed copy trading charges.
What are social trader tools?
Three primary tools are available for the members to use while participating in any social trading network.
Tool 1.  Account management
It is a way by which you give your account to someone so that they can trade on it. The people who trade on your account on your behalf are experts and professionals. Mostly these account managers offer a profit-sharing option to their clients.
Tool 2. Copy-trading
It is more technical than account management. In copy trading, a professional trader makes a master account with a broker of his choice and then aligns different clients under them. By doing this, any trade the trader takes in the master account will automatically be copied and executed in the aligned accounts.
Tool 3. Trading signal
Using trading ideas is an excellent way of leveraging traders or a group of traders. Signals are the analysis sent to the community members from time to time. These analyses will suggest the entry price, stop loss and take profit price.
Unlike both, the ways mentioned above, using signals are different as here you have to trade and manage your account, but in the other two, you don't have to trade on your own.
What are the best social trading sites?
These questions have a lot of answers to them, many websites will call them the best, but few have been running the show for a long and maintaining it well. Listed below are the top five best social trading sites you may choose to follow.
1. MyDigiTrade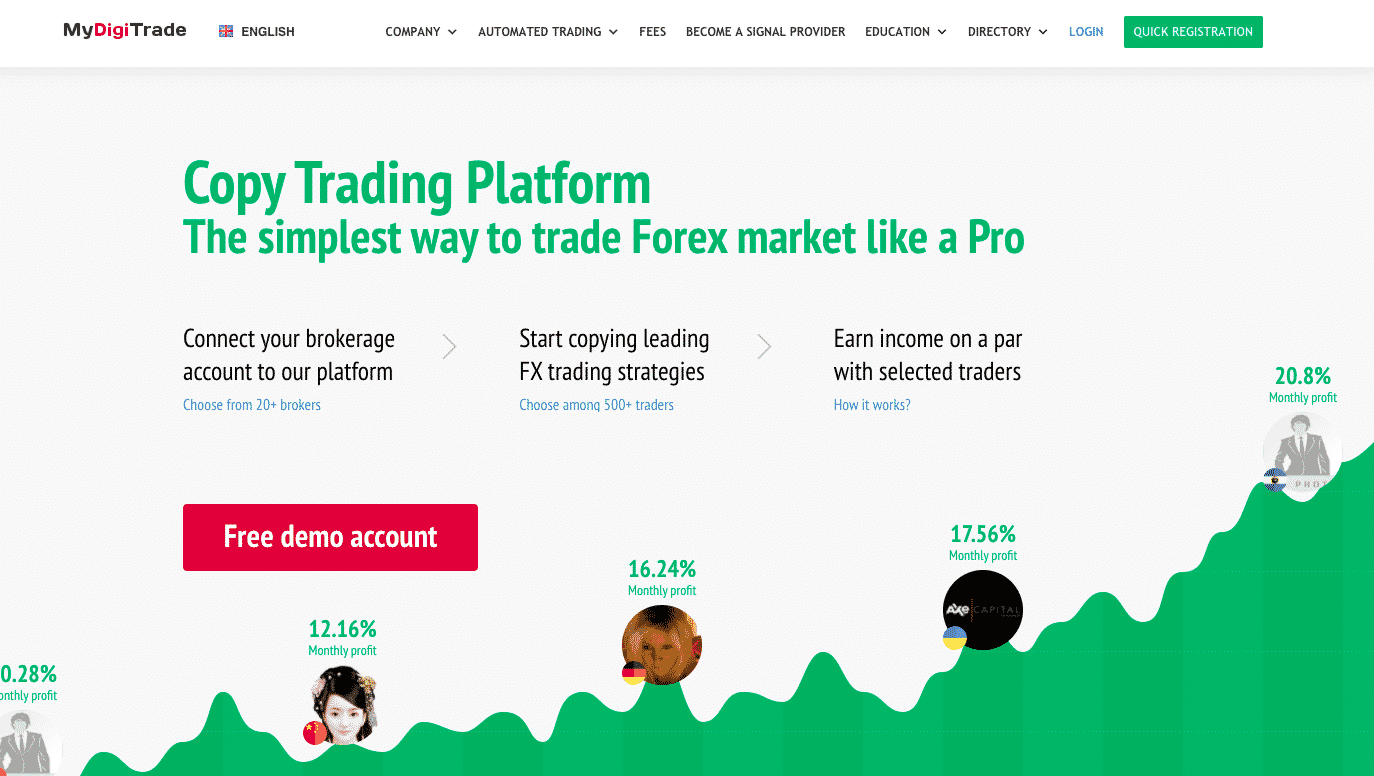 It is a copy trading platform that allows you to copy from pro traders. Their essential services include auto trading, signals, social trading network, and passive income generation.
2. eToro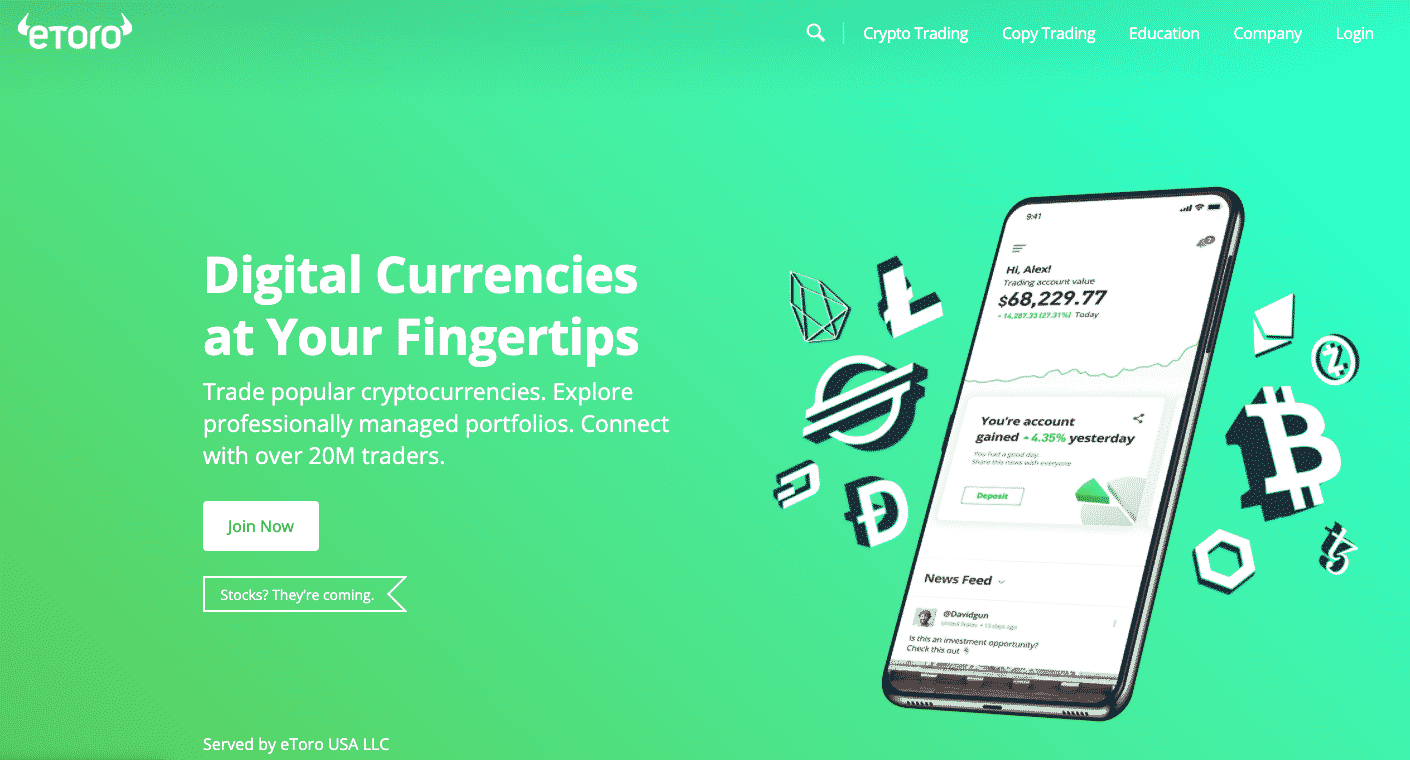 It has one of the best social trading networks, with millions of users from over 140 countries. The platform provides CFD and copies trading services of numerous financial assets. eToro's top copy trading professionals have generated over 80% in annual profits.
3. Myfxbook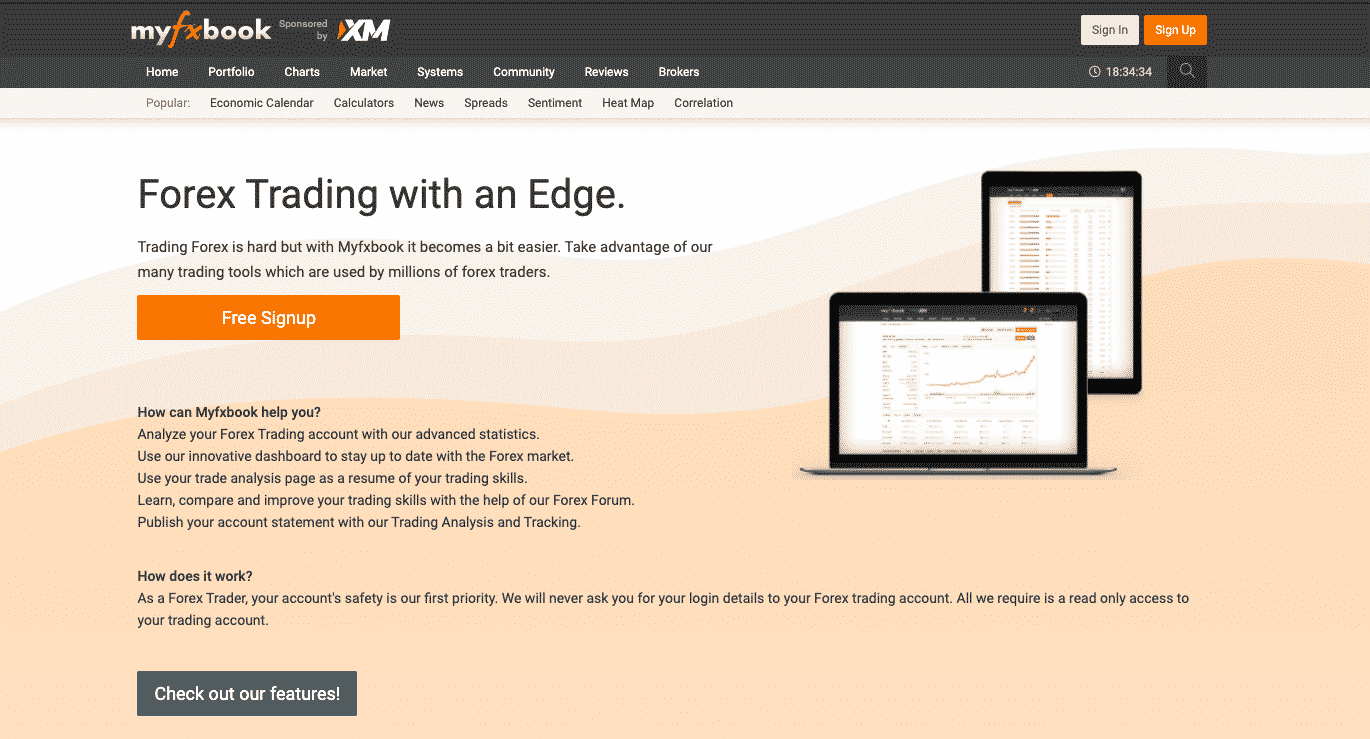 It allows traders to link their existing broker account to the Myfxbook copy trading services. Numerous forex brokers support Myfxbook, and traders simply choose the most successful traders to copy.
4. PrimeXBT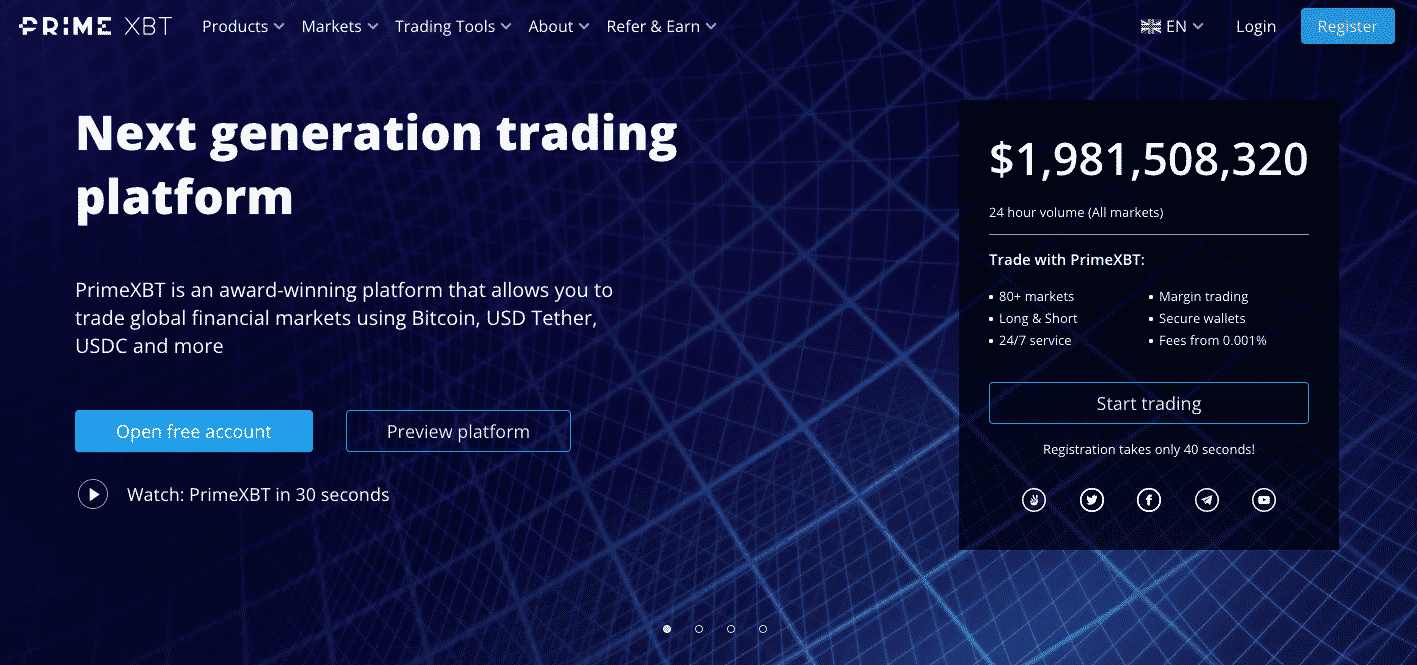 The platform allows traders to copy from professional traders automatically, and you can start with a deposit as low as $60. PrimeXBT displays the top traders' leaderboard showing total and daily profits, and you are allowed to choose any of them depending on your analysis.
5. Naga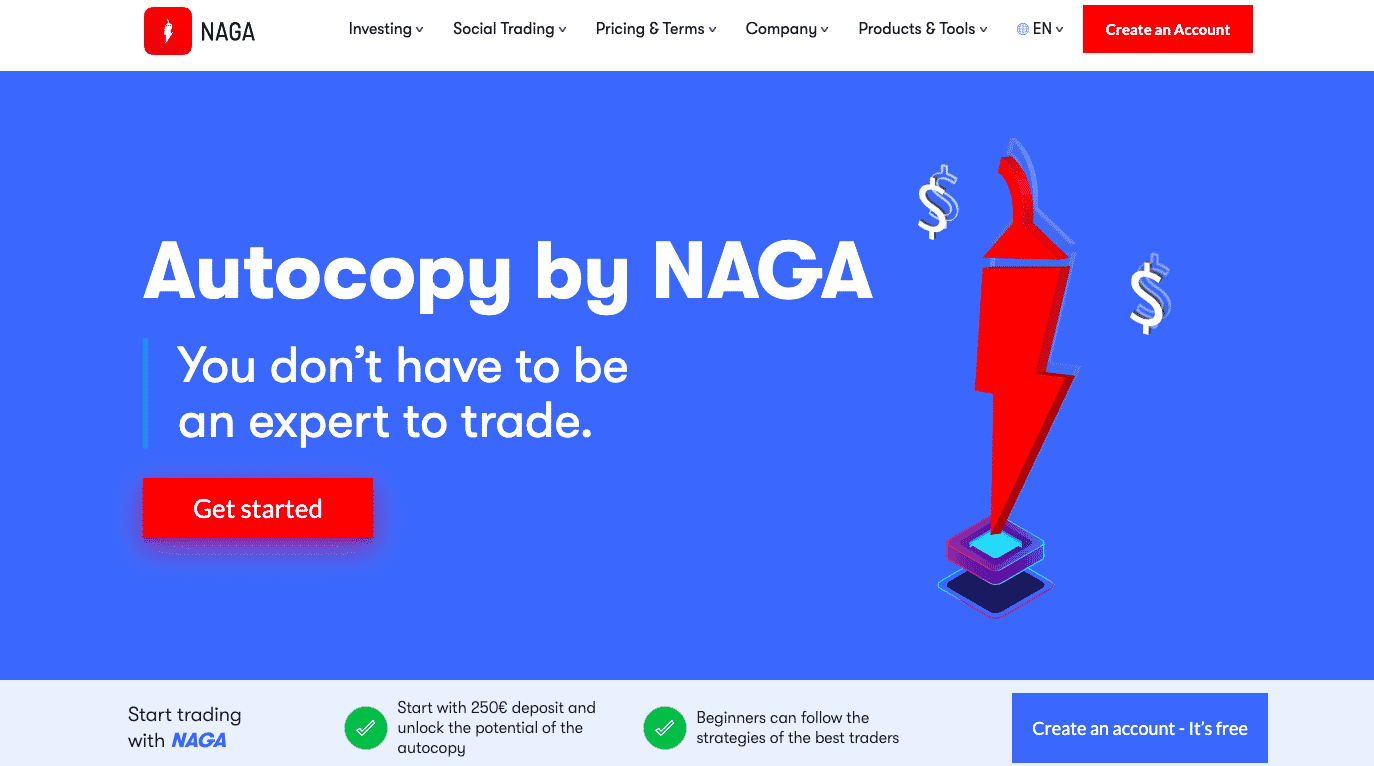 It provides copy trading services by automatically picking the most successful trader, granting the highest profit. By joining NAGA, traders benefit from over 950 markets, including ETFs, FX, commodities, crypto CFDs, and the wide range of professional tools for any trader.
Pros and cons
Before directly jumping and getting involved in social trading services, it is better to know its pros and cons. We have listed a few of them below.
Pros
Cons
Saves time

Social trading saves a lot of time for an investor or a trader who is trading part-time. It also keeps you away from emotional stress if they opt for account management or copy trading.

You don't have control

After opting for account management and copy trading, you don't have complete control over your account, and you are not allowed to edit any trades. You can monitor the trades.

Learning opportunities

Analysis and signals sent by different traders in the group is a learning opportunity for every trader. The trader who owns the group also takes classes and sends online trading reading materials from time to time.

It's tough to get an experienced trader

The primary task here is to find the right trader who uses reasonable risk: reward and keeps your money safe while managing funds. It is tough to find one as even novice traders market themselves as experienced with false proof and information.

Building confidence

Especially for beginners, social trading networks are the right choice to build confidence.

Different trade conditions

Every trader has different conditions like the risk they will take into your account, minimum and maximum drawdown, and profit-sharing. It is hard to find an experienced trader that suits your needs.
Final thoughts
Such trading style has almost equal pros and cons, so it becomes crucial for investors or traders to gather sufficient information before getting involved.
Choosing the right channel, community, broker, and trader is crucial. Social trading gives room for scammers; false marketing, wrong trading history, and followers are ordinary, so better check before entering or giving your funds to someone.