2020 set the stage for carbon investment, with the market growing 20% to close the year at a valuation of $272 billion. With the global population understanding the implications of greenhouse gas emissions and the leading economies pushing for zero emissions, 2021 became the banner for carbon investing.
The market grew by a staggering 212.9% to end the year with a valuation of approximately $851 billion. To erase the existing carbon footprint will take time, and as the appetite for carbon investing reaches insatiable levels in 2022, the following three ETFs are in pole position to benefit.
What is the composition of carbon ETFs? 
Before investing in carbon ETFs, we first need to understand what carbon investing is and the composition of these ETFs. Carbon investing is all about making money on equities to reduce the existing carbon footprint by reducing greenhouse gas emissions. As such, carbon ETFs comprise equities at the forefront of carbon emission reduction, those involved in carbon allowances, or a combination of the aforementioned.
The best three carbon ETFs to earn in 2022
In the last few years, the world has experienced unprecedented floods, heatwaves, and raging wildfires, bringing into focus the detriment to the climate and environment at large. As a result, green energy and zero emissions are on the lips of everyone. At present, Europe might be the most significant carbon investment market. Still, with developing economies jumping on the zero-emissions bandwagon, this market is about to reach critical mass. The three ETFs below position your portfolio to green investment and a chance at significant earnings.
№ 1. KranShares Global Carbon ETF (KRBN)
Price: $45.02
Expense ratio: 0.78%
Dividend yield: N/A
If you are planning on having a carbon investment, why not seek exposure to carbon trading which has been around for close to two decades now. The KranShares Global Carbon ETF is an excellent start for such exposure despite being relatively new. This carbon ETF tracks the IHS Markit Global Carbon Index, investing in credit carbon features of similar economic characteristics to those held by its tracked index.
The top three holdings of this carbon ETF are:
EQUITY OTHER — 47.38%
U.S. Dollar — 46.55%
Schwab Short-Term US Treasury ETF — 6.07%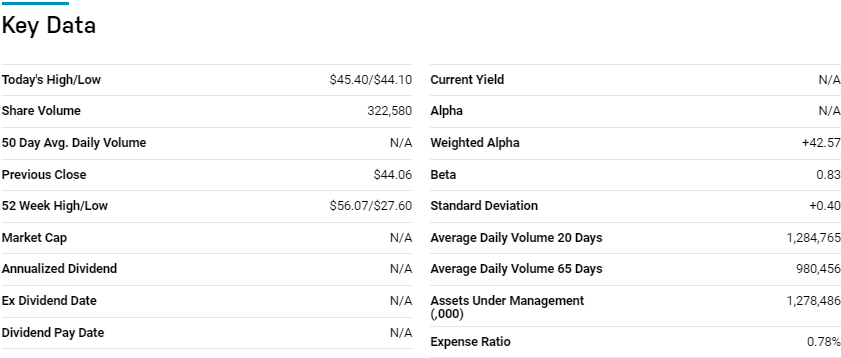 In less than two years, the KRBN ETF has accumulated a staggering $1.18 billion in assets under management. This ETF part with $79 for every investment worth $10000 annually. In addition, this ETF is an inflation-hedged asset due to its play on the energy sector to provide investors with exposure to the European and American cap and trade carbon allowances.
At launch, it was actively managed, but as of January 2022, the KRBN is a passively managed carbon ETF. Not to worry, because carbon investing is on a bullish run and having posted returns of 52.28% in its first year of trading, this ETF is bound to continue being a source of earnings.
№ 2. iShares Global Green Bond ETF (BGRN) 
Price: $50.81
Expense ratio: 0.20%
Dividend yield: 0.29%
The iShares Global Green Bond ETF tracks the performance of the Bloomberg MSCI Global Green Bond Select (USD Hedged) Index, net of fees, and expenses. It invests at least 90% of its total assets in the securities of its composite index. It exposes investors to the global investment-grade green bonds, coupled with a hedge against US dollar fluctuations.
The top three bonds held by GRNB are:
France 1.75% 25-JUN-2039 — 5.79%
Belgium 1.25% 22-APR-2033 — 1.99%
Netherlands 0.5% 15-JAN-2040 — 1.85%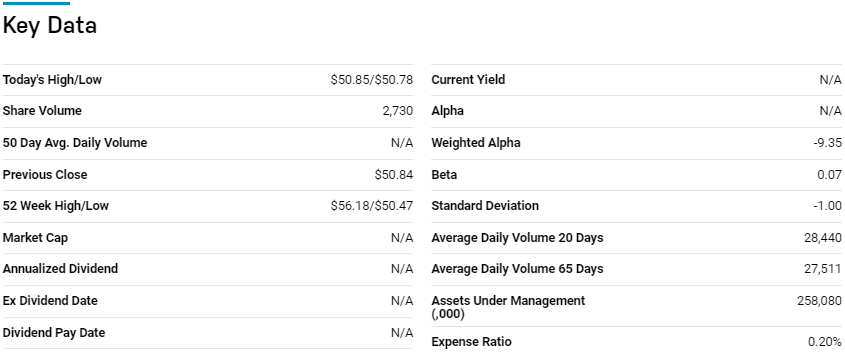 The BGRN ETF has $257.4 million in assets under management, with a relatively low expense ratio of 0.20%. This green-bond ETF provides a diversified and indirect play on carbon investing by exposing investors to equities seeking funding to reduce carbon emissions or transition to clean energy. Since its launch in 2018, this ETF is yet to post positive returns, but with the global appetite for carbon investing reaching a fever pitch, it might be time to invest in the BGRN.
№ 3. VanEck Vectors Low Carbon Energy ETF (SMOG)
Price: $133.37
Expense ratio: 0.62%
Dividend yield: 0.05%
VanEck Vectors Low Carbon Energy ETF tracks the performance of the MVIS Global Low Carbon Energy Index, net of expenses, and fees.  It invests at least 80% of its total assets in stocks of low-carbon energy organizations, giving investors exposure to equities involved in renewable energy production, alternative fuels, green building materials, electric vehicles, and all related technologies.
The top three holdings of this carbon ETF are:
NextEra Energy, Inc. — 8.49%
Iberdrola SA — 7.97%
Tesla Inc. — 7.67%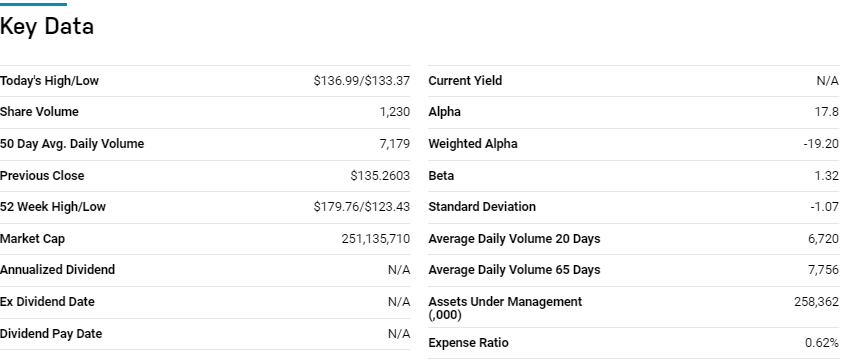 The SMOG ETF has $262.2 million in assets under management, with investors having to part with $62 for every investment worth $10000 annually. This fund has an 8% weight cap, ensuring a pretty even weighting, mitigating against concentration risk. The result is a fund with resilience and the ability to post consistent returns for its investors; 5-year returns of 160.58%, 3-year returns of 122.74%, and 1-year returns of -11.86%.
Final thoughts
ESG investing is the next investment frontier, and carbon trading leads this market. Conscious investing aside, carbon investing has numerous opportunities resulting in significant profits if played right. Green investing is still in its infancy, and with the leading economies pushing for zero greenhouse emissions, these three carbon ETFs are a great starting point to tilt your portfolio towards the green.