Amaze robot is a trading advisor for Forex trading. It was released on May 23, 2021, by Anton Konsratev. The current version is 2.17, released on June 15, 2021. It was activated five times and downloaded for demo purposes 958 times.
Amaze Robot Review
The system has a quite short presentation that doesn't explain all details about how the robot functions:
The advisor is designed to work automatically for us.
It can work on the MT5 terminal.
It seeks for trades automatically.
The robot works with EURUSD GBPUSD USDJPY only.
The system places only fixed Stop Loss and Take Profit levels.
The developer informs us that there are seven last copies from ten that are available for $299. The next price is an okay one – $345.
The Minimum Deposit is $50.
The optimal Leverage is 1:500
Default Settings for EURUSD on the H1 on  ICMarkets.
We must use the system on the low-spread accounts only.
The advisor requires a VPS service with a low execution speed.
There's inbuilt protection from slippages, high spreads, Gaps, Repeated Levels.
The robot doesn't run at night.
Only one trade will be used for one currency pair.
We can activate Virtual StopLoss and TrailingStop.
We can turn on a Grid strategy to use averaging.
We can use a news filter as well.
We can set trading in only one direction if needed.

The robot is delivered with settings files.
Trading Strategies and Currency Pairs
It uses a Grid of orders.
The robot works with EURUSD GBPUSD USDJPY in the H1 time frame.
Amaze Trading Statistics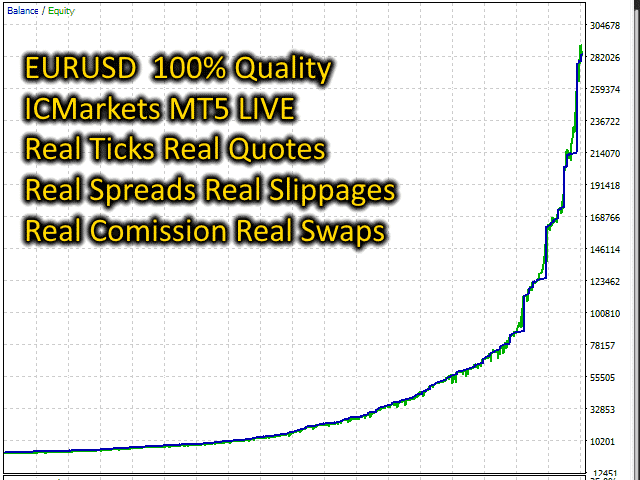 We have a backtest report of EURUSD on the IC Markets data with real quotes, spreads, slippages, commissions, and swaps. An initial deposit was $2,011. The total net profit was $282,117. The maximum drawdown was 0.65%. The Profit Factor was 18.78. The recovery factor was 9.46. The margin level was quite low – 841.22%. The robot has executed 414 deals with a 100% win rate for Shorts and 99.50% for Longs. Both directions were traded equally. The win streak was 207 orders.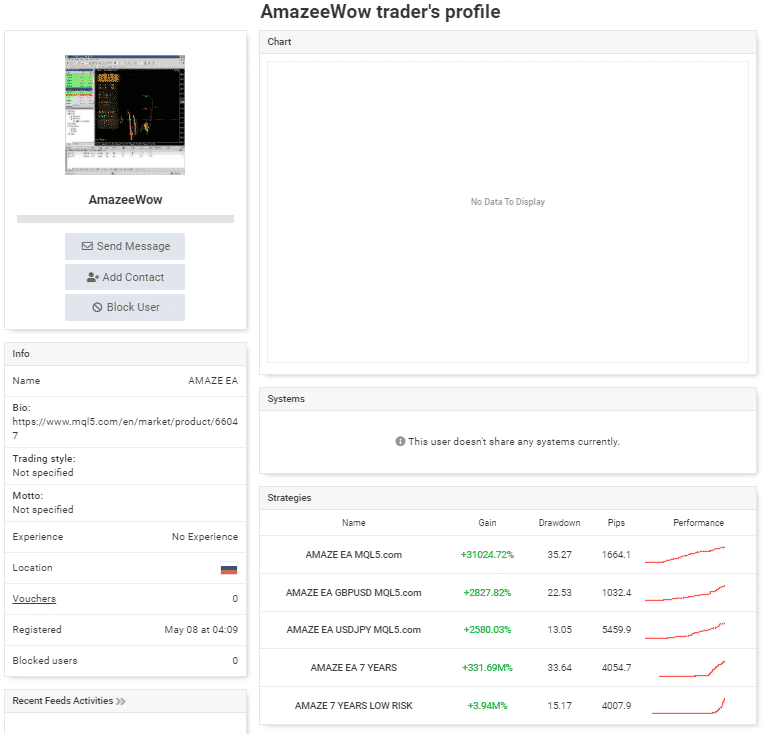 According to the backtest, the developer must have started trading on the real account ASAP, right? Who skips an opportunity to trade with 99-100% accuracy? No one. We have only backtests, but there's no single account with real or at least demo trading results. It's a huge con because we have no idea how the robot runs the real market's ups and downs. All of this means that we have no intel about risks, drawdowns, growth, leverage, broker, monthly gains, drawdowns, profitability, and so on.
Pricing and Refund
The system is available for $299 for a lifetime license. Its three-month rental option costs $245. It's an absolute scam. This offer is overpriced, so in fact, we have no rental option at all. It can mean that the developer is afraid of what people see when they start trading. There's a demo download option, as usual for MQL5 offers. Money-back guarantee is not provided.
What Else You Should Know About Amaze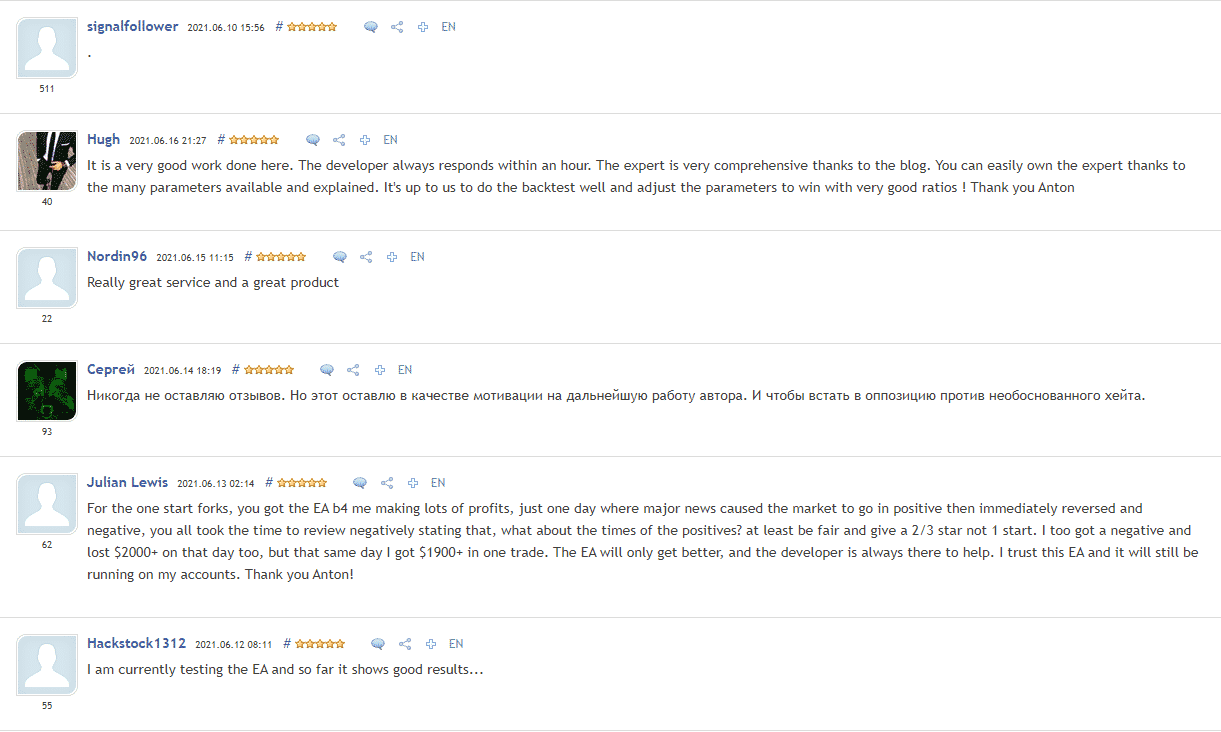 There are various comments about people's experiences of using the robot.

The developer has only two products in the portfolio.

The developer is from Russia. He has a 1580 rate and 385 friends. There are 32 reviews on his products that formed a 4 rate from 5 possible.