Forex Diamond is an expert advisor that places and manages trades without manual input of a trader. It is developed and offered by FxAutomater that offers trading services such as robots and indicators.
The vendor also runs an affiliate program and a blog with Forex related content. Besides Forex Diamond, the vendor offers other robots and indicators including Smart Scalper Pro, Omega Trend EA, Market Insider, Grid Master Pro and many more.
According to its developer, the EA is a world class Forex system with an amazing 40+ recovery factor which "works every second of every trading day – hunting down profitable opportunities and cashing". The developer claims that this trading tool costs more than other systems and software because it does what none of them can. See what he says in his own words below.

We believe this system is not reliable. The developer is trying to discredit other systems for traders to consider this one and it is presented in such a way that you may think it's never going to give you a losing trade.
Forex Diamond Robot Review
This software uses three completely independent trading systems in one dynamic trading logic self-updating algorithm with a high trading frequency with about 40+ recovery factor. The system is compatible with both MT4 and MT5 platforms. After your purchase, all you need to do is to download the software, follow the instructions to install and finally let the EA trade for you.
Other features are as follows:
It has a rapid market impulse trading levels
The EA uses optimal money management
It offers quick customer support
The system offers high frequency trading
It requires low optimization
The software has a slippage and spread protection
The EA has a profit protection
The trading tool has a reasonable calculated stop loss and take profit levels
Trading Strategies and Currency Pairs
The software trades on four currency pairs namely GBPUSD, USDJPY, EURUSD, and EURCHF.
It combines three high-performance trading systems – Trend-Retrace, Countertrend, and Counter Trend Scalping.
Its Trend-Retrace signal strategy is used to systematically execute profitable trades. The algorithm applies trading parameters to profit from the market trend while protecting the traders' gains.
Its Counter Trend strategy is utilized to watch the market for potential trend reversals and once a setup is detected, the system automatically adjusts its trading parameters to maximize the profit potential of each trade.
The EA's strategy leverages small spread trades executed with precision and speed. This is done through its dynamic trading system which quickly adjusts the trading parameters of traders to suit even the most volatile markets.
The traders can use all three-signal strategies at once or selectively turn ON or OFF a specific signal based on their strategies.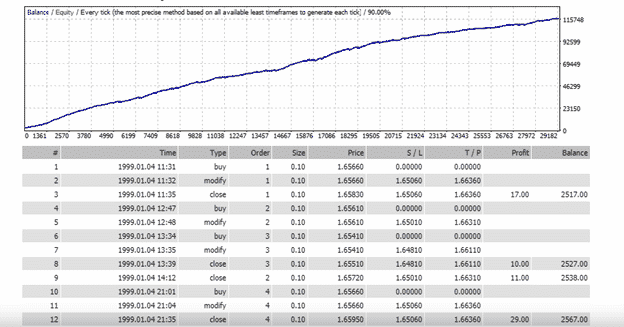 On the above screenshot showing the backtest report, the robot traded the account from April 1st, 1999 to January 2nd, 2018. It made a profit of $113,626.53 from initial deposit of $2500 in 29144 trades. It had a profit percentage of 78.10% and a maximal drawdown of 2.54%. The EA traded with a consistent lot size.
Forex Diamond Trading Statistics
This trading system has been running on this live account from April 8th, 2019 and we can see a profit gain of $422 from a deposit of $419 in 3861 trades. Its profit percentage is above 70% while the drawdown is at 21.14%. The current balance reads $842. The results were achieved with a total lot size of 38.61.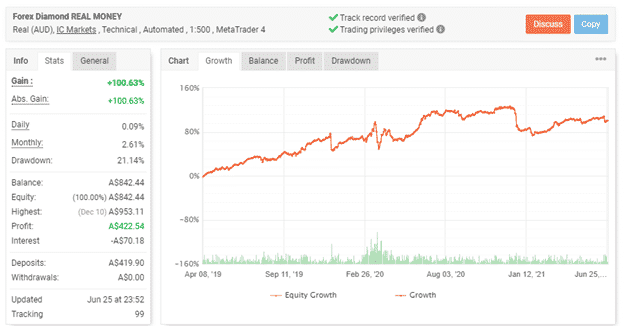 Its average win and average loss is 11.11 pips and -22.3 pips respectively. This means that its risk to reward ratio is 2:1 which is not suitable. In such a case, if the trader executes five trades and comes with three wins and two losses, the overall result will be negative.

Pricing and Refund
Forex Diamond costs $297 however, its discounted price is currently $187.
The package comes with the following benefits:
1 Real and several Demo accounts
Access to members area
Quick strategy guide
Customer support
Lifetime updates
Precise and scientific trading
Advance news filter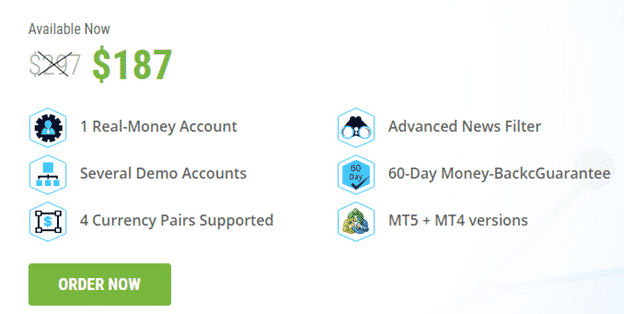 The EA has an unconditional 60-day money-back guarantee.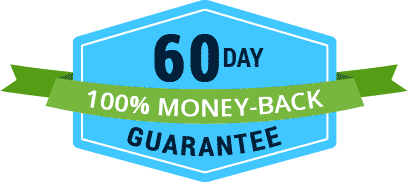 Its developer assures that if you buy the system, you have the guarantee of accurate operation, the benefit of complete service and lifetime updates.
We wonder why the vendor is giving us a notice and a countdown to the closing of the discounted price. With such conditions, we believe the vendor is only after our money. Therefore this EA is not worth it.
We are sure if you come back to the vendor's website tomorrow, it will be the same thing.

What Else You Should Know about Forex Diamond
In our search on FPA and TrustPilot, we found that the vendor has a page on both platforms with a star rating of 0 out of 5. On FPA, it has one review however, it doesn't talk about Forex Diamond.


Price – 6/10
Strategy – 4/10
 Trading Results – 5/10
Vendor Transparency – 3/10
Customer Reviews – 4/10
 Support – 4/10