FXPro Dragon is a trading solution with a horrible presentation. It wasn't designed and checked well before being published. The main statement is, "ONE of the best Forex robots for Metatrader 4 is going to help you with that!" It's time to check if the system is "the best."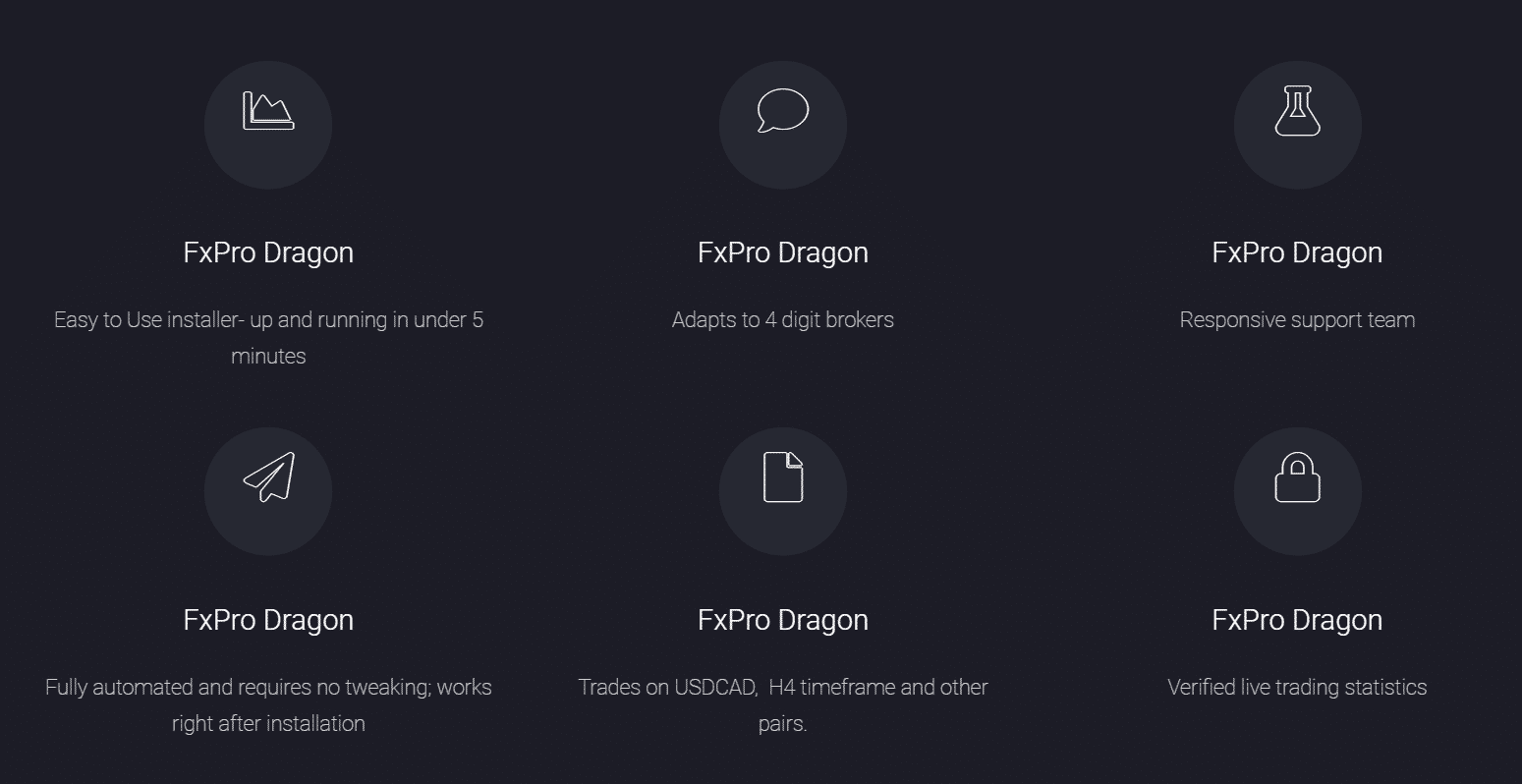 The presentation includes a few details about the introduced robot. Many of them we had to search on our own:
The advisor knows how to execute orders automatically for us.
We are allowed to work with it on the account where other advisors are used.
The advisor works well with other systems.
It is running the charts 24/7 to find an entry point.
The system cuts drawdowns when it's needed.
There's money management applied.
It can be used on any cross pair.
The system checks market conditions if they fit an inner calculation.
There's not a big deal to install the robot on a terminal.
The advisor works with four-digit brokers.
We can rely on reliable and welcome support.
Trading Strategies and Currency Pairs
According to trading results, the system is based on a Grid of orders.
It works with USDCAD only.
The time frame is H4.
We have a USDCAD backtest report on the H4 time frame based on three-year data. The modeling quality was 90.00% with 20 pips. An initial deposit was $2,450. It had $1,178,579 of the total net profit. The profit factor was 101.41. The maximum drawdown was 15.10% ($150,299). There were 541 orders traded. The accuracy rate was 92% for shorts (461 orders) and 97% for longs (80 orders).
FXPro Dragon Trading Statistics

The advisor worked on a real USD account. The account was created on March 23, 2021. The balance was $8,272.  The closed profit was $3,271. The free margin was $4,818.

The total return was 61.8%. An average monthly return was 37.4%. The accuracy rate was 92.5%. The profit factor was 43.69. An average trade frequency was 0.5 orders daily. It worked for 86 days only.

The risk to the reward ratio was 4.50. The risk of ruin was 0.0%. It doesn't look trustworthy. Probably, something wasn't calculated. An average trade length was 26.7 hours. An average result was $81.78. An average win was $90.48 when an average loss was four times lower -$25.54.

The robot preferred trading in the Sell direction.

The system uses a single strategy for only one currency pair.

The system skipped opening trades on Monday.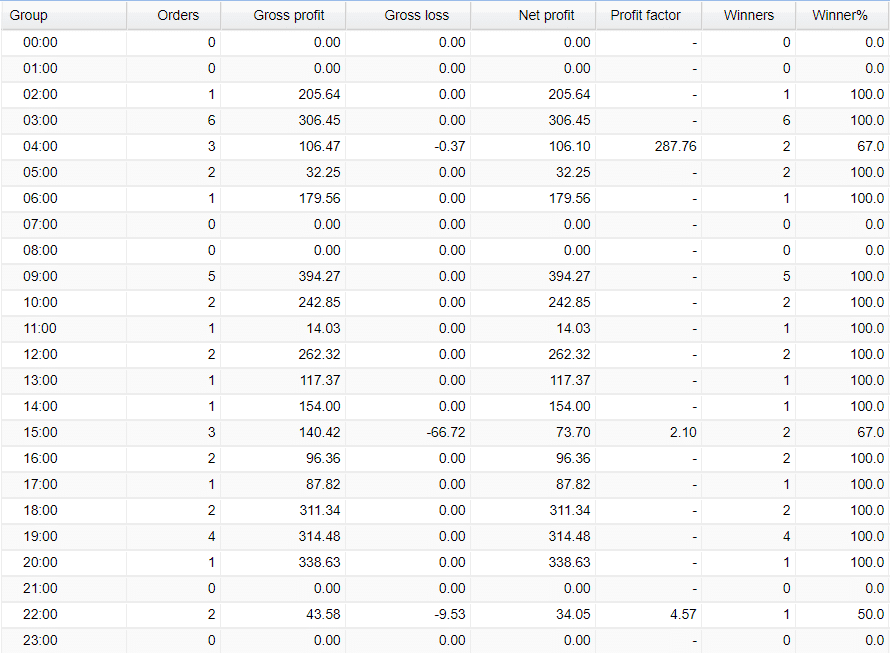 The robot opened trades all day.

The robot was stopped in June 2021. We have no idea why.

Trading frequency was impossibly low. Last week didn't look quite profitable.

The system kept several orders in drawdowns for more than a month. Most likely, they will be lost as soon as the developers login into a trading account on a terminal.
Pricing and Refund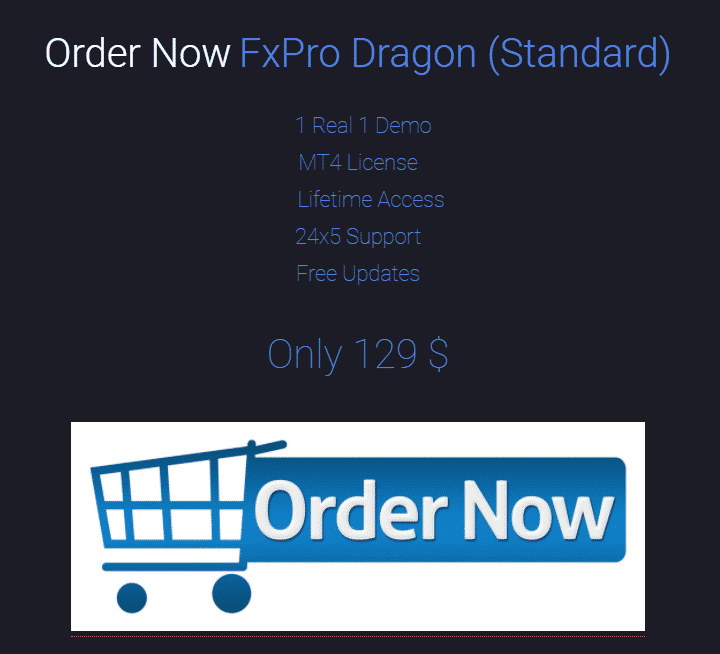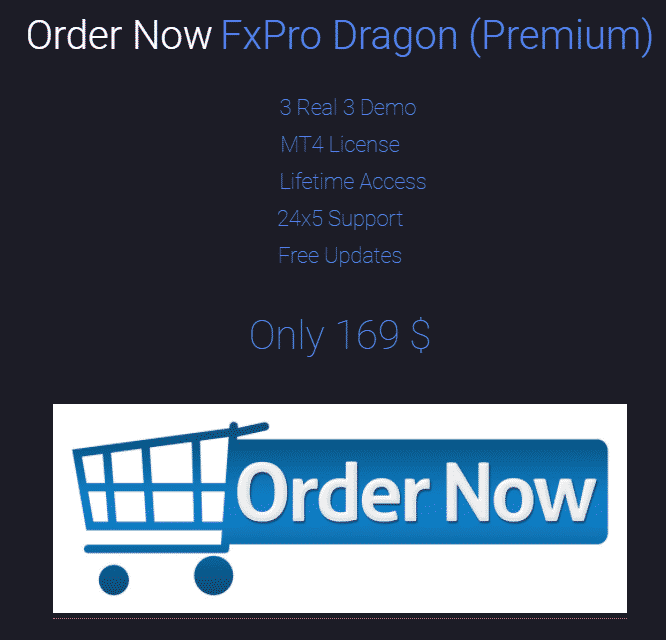 There are two packages provided. The Standard package has a single real and demo license. It costs $129. The Premium package has three real and demo licenses. It's available for $169. Both packages include MT4 support, lifetime access, 24/5 support, and free updates. We cannot rely on the refund policy. All sales are final.
What Else You Should Know About FXPro Dragon
We check trading results and want to warn you that the robot is dangerous and it wasn't updated after these losses. The developers act like nothing happened.
People Feedback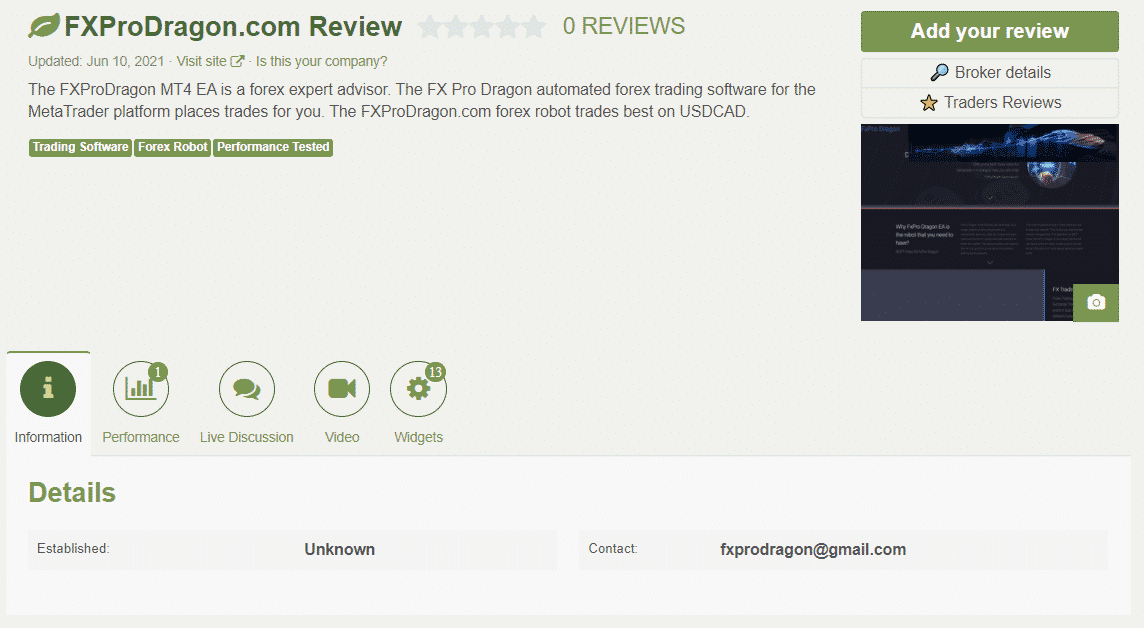 FXProDragon created a page on Forex Peace Army. It includes no testimonials or rates. Probably, no one bought it.