Cathie Wood ARK Invest bought 206,000 shares of Niu Technologies, further adding 181,717 shares of Robinhood Markets Inc and 23,414 shares of Coinbase Global Inc.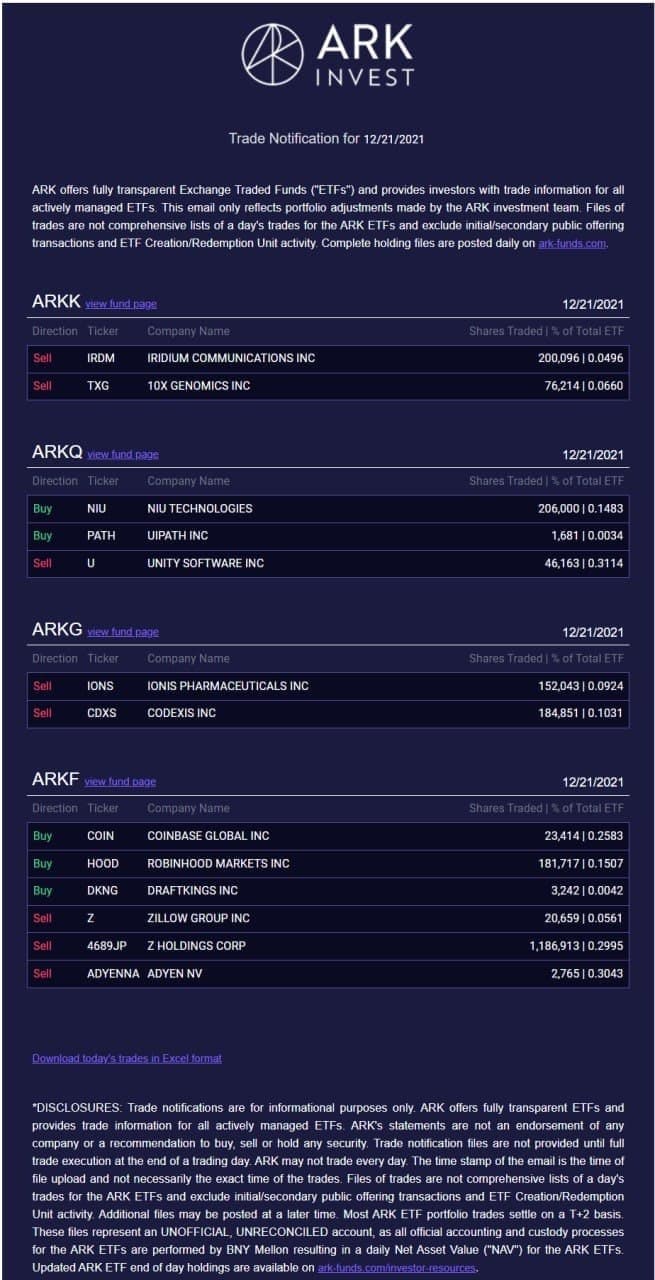 According to the ARK Invest letter, Wood also bought 1681 shares of UIPATH INC and 3,242 shares of DraftKings Inc.
Meanwhile, the Ark Invest letter revealed that the investment management firm disposed of a number of shares. The firm disposed of 200,096 shares of Iridium Communications Inc and 76,214 shares of 10x Genomics Inc from its ARK Innovation ETF.
The investment firm also sold 152,043 shares of Ionis Pharmaceuticals Inc and 184,851 shares of Codexis Inc from its ARK Genomic Revolution ETF.